According to the results of 2018, the average life expectancy of Russians reached 72,9 years. This is another record. It is 0,3 years more than it was at the end of 2017. Then the average life expectancy was 72,6 years. This was announced by the head of the Ministry of Health of Russia Veronika Skvortsova, at the same time talking about the implementation of the Healthcare project.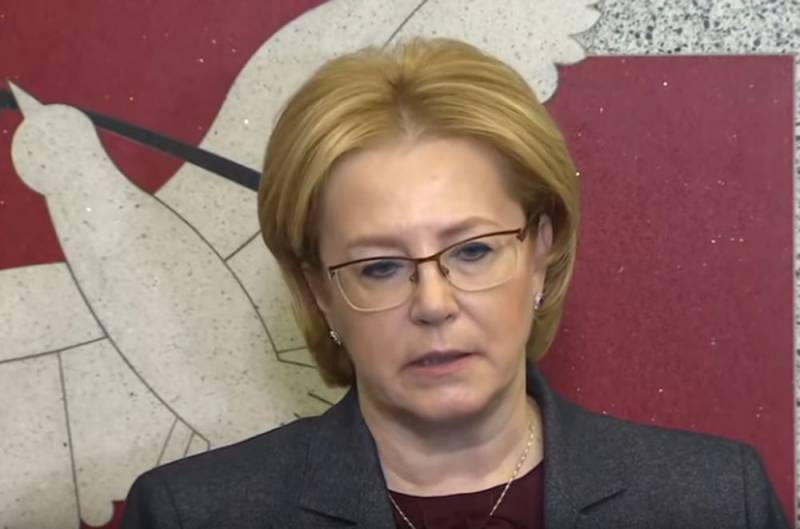 The head of the department noted that the life expectancy of men slightly reduced the gap with the life expectancy of women. Moreover, the greatest increase in the life expectancy of citizens was noted in rural areas.
Skvortsova clarified that currently in Russia there is no queue for the in vitro fertilization (IVF) procedure and a reproductive trend is developing. IVF is a free procedure. There were 78 thousand of them. The number of abortions was reduced by 60 thousand per year.
Skvortsova added that her condition also improved with sanitation in Russia. It is actually restored after the collapse of the USSR. This helped save 20 thousand lives due to timely evacuation.
Skvortsova emphasized that the country has the best rates in the world in reducing mortality from tuberculosis (by 15%). The incidence of adults decreased by 9%, and in children by 14%. At the same time, the global average reduction in mortality from tuberculosis is only 3%.
In addition, according to the minister, infant and maternal mortality in Russia have decreased significantly, by 9% and 8,2%, respectively. These are also the best indicators in the world. At the same time, 34 regions of Russia have zero maternal mortality, and in 44 regions the infant mortality rate is lower than the national average.
At present, Russia has reached 5,1 per 1 live births, which is the target for 2021. Maternal mortality is 6,7 per 100 thousand, which is much lower than it was during the USSR.
As for HIV infection, it was first managed to be controlled. In fact, the incidence is not growing and remains at the level of previous years. This was achieved thanks to coverage of 26% of the country's population (38 million people) with free tests, and coverage of free correct HIV patients reached 60% (plans for the next few years to reach 90%). Therefore, she is a minister who has no doubt that the incidence of HIV in Russia will inevitably decline.
It should be recalled that the Russian government plans to bring the average life expectancy of Russians to 78 years by 2024.