Talk about creating a permanent US military base in Poland has been ongoing for more than a year. Warsaw even promises to invest about $ 2 billion in this "profitable" project, because the EU will pay for it anyway, on subsidies of which the Poles have been living comfortably for a long time.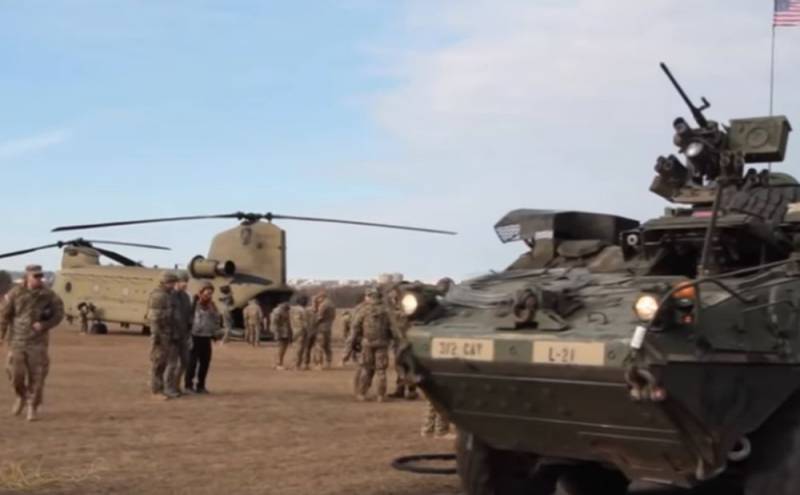 And now, it is reported that the agreement on the creation of the mentioned base can be signed by the fall of 2019. This is reported by Bloomberg, which every year becomes more and more difficult to believe.
So, according to the sources of this news agency, US President Donald Trump is considering the possibility of visiting Poland in case of signing such an agreement. At the same time, it is clarified that the "informed" sources of Bloomberg do not know whether the owner of the White House generally approves the idea of ​​deploying an American military base in Poland.
It should be noted that earlier Trump was indifferent to this idea. Therefore, Bloomberg can wishful thinking, for the sake of its highly specialized interests.
The agency emphasizes that Poland and the United States are currently continuing negotiations on this issue. But it is already known that the representative of the US National Security Council, Garrett Markis, said that it was premature to announce any agreements. Moreover, the spokesman for the President of Poland also confirmed that negotiations are ongoing, but refused to provide details, which already indicates that Warsaw has not yet succeeded in doing this. After all, it was Warsaw that needed this base, and not Washington, which they are now trying to persuade.
A Bloomberg source added that mostly technical issues remain unresolved. They relate to the number of American soldiers who will be located exactly where they will be placed, as well as what equipment, equipment and
technique
may need the Americans. That is, nothing is known so far, except for the unproven message of Bloomberg that the agreement will be signed by the fall of 2019.
By the way, the Poles openly declare that they do not trust their European NATO allies in defense matters and decided to play on the feelings of the American president, offering to name the base "Trump". At the same time, the Poles do not forget to regularly beg for money from those whom they do not trust, crushing the feelings of the European brotherhood.