The Russian Ministry of Finance decided to amend the "anti-laundering" legislation and took the initiative to complicate the process of blocking customer accounts with banks. The amendments will affect the federal law "On counteracting the legalization (laundering) of proceeds from crime and the financing of terrorism" dated 07.08.2001 No. 115.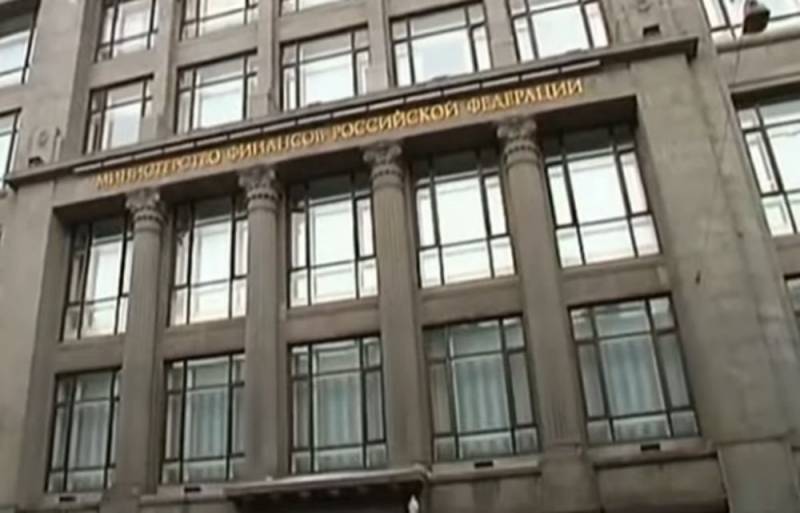 The Ministry of Finance reported
"Izvestia"
that the bill is designed to protect the interests of bona fide customers of banks. And as explained in the department, banks often block customer accounts without giving reasons why they harm their activities. Therefore, the Ministry of Finance wanted to restore order and deprive banks of interpreting legislation at their discretion, i.e. specify the grounds on which banks would have the right to make decisions on blocking accounts, refusing to perform operations and opening an account.
It should be noted that the Bank of Russia also takes part in the discussion of the bill. At the same time, Russian commercial banks have already opposed the initiative of the Ministry of Finance. They unequivocally claim that such amendments "will dramatically increase the" shadow "sector." Banks are used to being guided in relation to money of clients by their internal rules. However, if the bill is approved, then the banks will no longer be able to act as they please.
To begin with, the bank will have to find documentary evidence that the client's operation is risky ("gray", "shadow", "washing", etc.) and only then block it. That is, the rules should be simple, clear, concise and unambiguous. There is no evidence - it is impossible to block.
It is specified that if the client does not have a certificate that he is "good" (a document confirming the good faith of his actions), then this cannot be a reason to impede his activities. Moreover, if the client had refusals to open an account or conduct transactions, this will not be grounds for blocking his accounts.
In addition, banks will have to report to Rosfinmonitoring and the Bank of Russia on the reasons that prompted the client to refuse. And if the departments (regulators) consider the actions of the bank unfounded, then the bank will be obliged to satisfy the client. But most of all, banks are afraid that they will have to provide, at the request of the client, written evidence of the validity of their suspicions within five business days. So it's clear why the banks howled in chorus. So the initiative of the Ministry of Finance is correct.