A number of Russian media began to exaggerate rumors that in the near future, the speaker of the Council of Federations, Valentina Matvienko, would leave her post.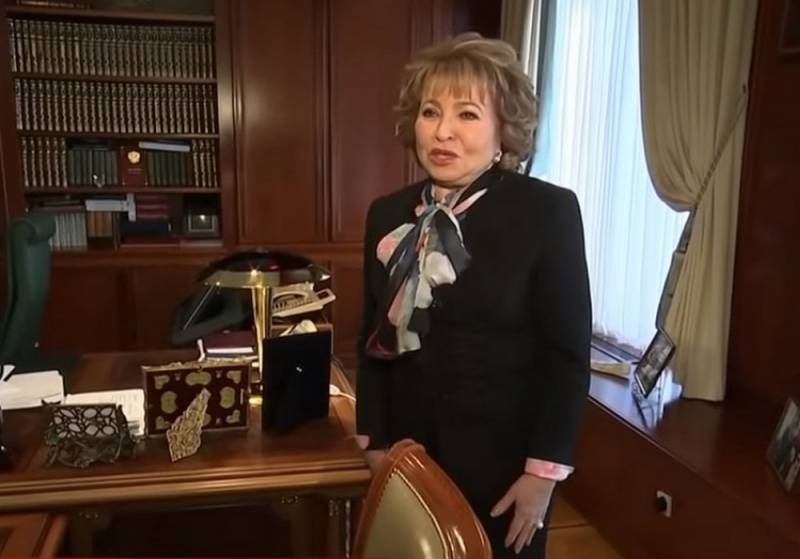 At the same time, the former chairman of the State Duma, director of the Foreign Intelligence Service, Sergei Naryshkin, is called as the most likely candidate for her place.
The strangest argument in favor of this assumption made on the channel
"Rain"
, is the recent awarding of Valentina Matvienko the highest award of the Russian Federation - the Order of St. Andrew the First-Called.
At the same time, completely different opinions are expressed regarding the reason for the possible departure.
According to the same "Rain", Matvienko's departure may be related to the recent detention of Senator Arashukov and some "personal problems" that she "may have".
Edition
Kommersant
suggests that if Matvienko's departure takes place, he will be more connected with its transfer to another structure, which the speaker of the Council of Federations should make influential with the help of his authority. For example, the Pension Fund of Russia.
Be that as it may, the near future will show how reasonable were the assumptions of journalists.
However, it will not be a discovery that people of such caliber as Valentina Matvienko just do not disappear from the state and
political
the scene. Even if her resignation from the post of speaker of the Council of Federations takes place, we will certainly see her in another equally important post.