The Levada Center research organization has published a rating of support in Russia for the Soviet leader Joseph Vissarionovich Stalin. It turned out that the level of approval
policy
The leader grew significantly and amounted to a record 70%. More about statistics we
We wrote earlier
.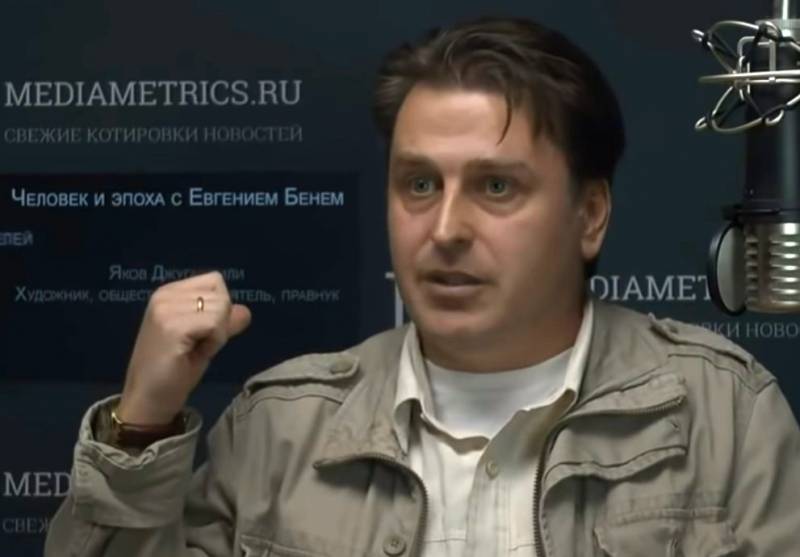 Great-grandson of Stalin, Georgian public figure and artist Yakov Dzhugashvili extremely nervously reacted to the published rating. The Russians who justify the Stalinist repression, he called "moral monsters and degenerates."
Here is an anti-Stalinist and anti-Soviet lie that has turned the people into moral freaks and degenerates who sincerely believe that great goals are achieved by committing crimes by those who, on duty, are obliged to fight crime
- said Yakov Dzhugashvili on the radio station
"Moscow says"
.
The great-grandson of the Leader called his great-grandfather's domestic politics a "crime" and expressed deep disappointment with the opinion of his fans.
Earlier, the support rating of Joseph Vissarionovich commented on the newspaper
LOOK
famous Russian journalist Vladimir Solovyov. He expressed confidence that the high level of approval of Stalin's policy in society is associated with the fact that the Leader is associated in the minds of Russians with victory in the Great Patriotic War, with the formation of the USSR as a world power, with the heyday of the Soviet Union.