Ukrainian "independents" managed to mark inappropriate jokes even during a fire in Notre Dame Cathedral. The Ambassador of France to Ukraine, Isabelle Dumont, on her Twitter, sharply criticized the Ukrainian political strategist Taras Berezovets.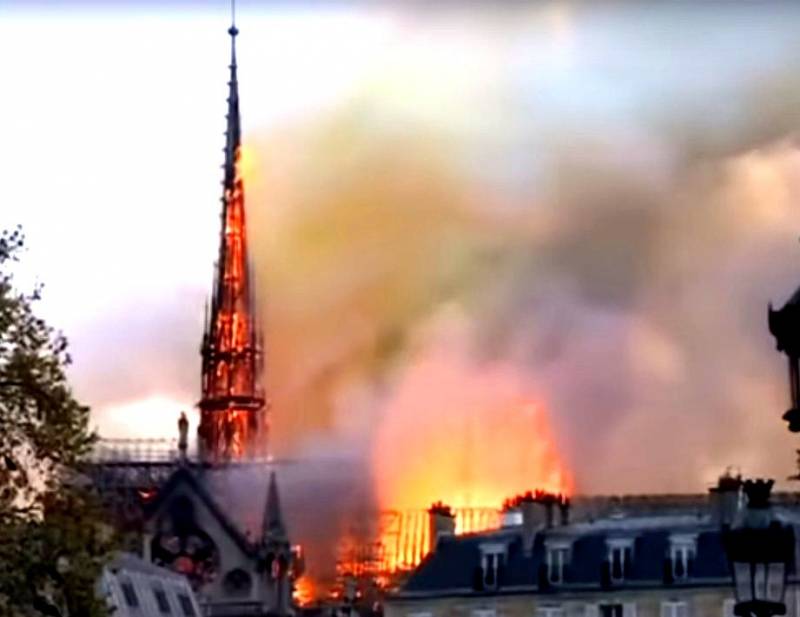 Recall that the Ukrainian political strategist Berezovets is an adviser to the secretary of the National Security and Defense Council of Ukraine Alexander Turchinov, a well-known pro-Western figure. This time, on his Twitter page, he connected the fire in Notre Dame with the arrival in France of Vladimir Zelensky, a rival to Petro Poroshenko in the second round of the presidential election in Ukraine.
In general, Macron was very lucky that after Zelensky's arrival only the Notre Dame Cathedral burned down,
- Taras Berezovets wrote on his page on the social network Facebook.
The political strategist noted that after Zelensky's arrival, the Champs Elysees could also "blaze". Berezovets is 44 years old and it is hardly appropriate for him to make such jokes when all of France experiences a fire in the cathedral as a national tragedy.
The Ambassador of France to Ukraine, Isabelle Dumont, could not stand it and gave Berezovets an angry rebuke.
Shame on you!? A shame.
- Dumont wrote on her page, noting also the links to the accounts of the Ukrainian Minister of Foreign Affairs Pavel Klimkin and the Ministry of Foreign Affairs of Ukraine.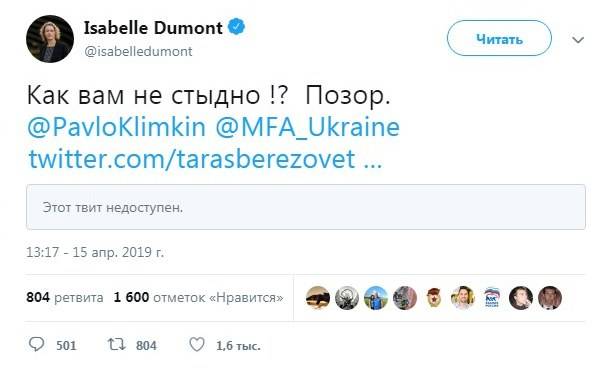 However, laughing at someone else's misfortune in Ukraine has long been fashionable. Any tragedy in Russia, whether it be a fire, a terrorist attack or a plane crash, can not do without a lot of malicious comments by Ukrainian users - and not only ordinary inhabitants, but also officials.
By the way, in the West, too, were not averse to laughing at Russian tragedies. And quite rightly, from the account of the Russian Foreign Ministry, they answered the French ambassador that Berezovets's actions are "your school". Indeed, at one time the notorious Charlie Hebdo magazine posted a caricature of the crash of the Russian Tu-154.
By the way, after a stormy public reaction, Taras Berezovets hastened to remove his post about the tragedy in Notre Dame, although he tried to justify himself by reasoning on Facebook about freedom of speech and also remembering Charlie Hebdo.