Fire,
flared up
the day before in Notre Dame Cathedral in the French stall, it was practically liquidated after 14 hours. At the moment, there are no obvious sources of ignition; only smoldering areas remain insignificant in area. Almost 400 firefighters and more than 100 different units took part in the fight against fire
equipment
including high altitude mobile water cannons.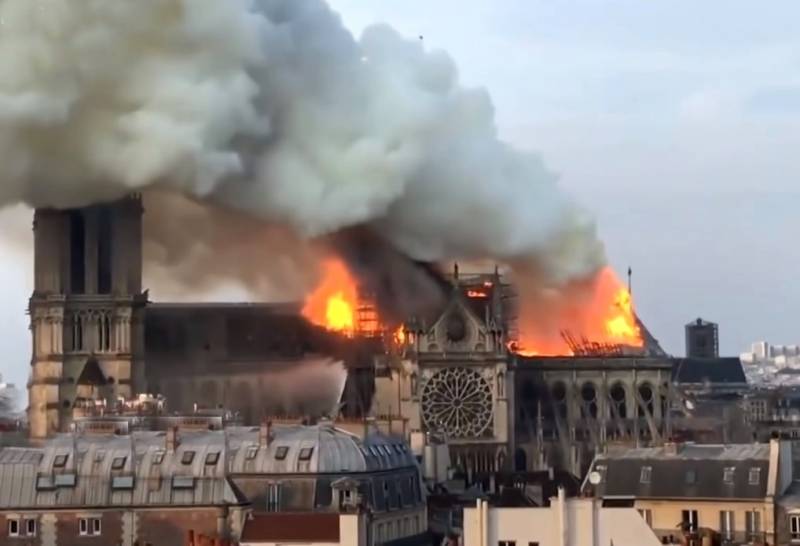 A fire destroyed almost the entire upper part of the building: the roof and spire dating from the 19th century completely burned down. The interiors, however, were almost unaffected. Photographs of the consequences of the incident appearing on the Web only confirm this fact.
French President Emmanuel Macron, present at the scene of an emergency, entered the cathedral when sparks of fire rained down from above. He expressed gratitude to the fire brigades and promised that the entire historical appearance of the building will be restored.
Meanwhile, a well-known French family of billionaires by the name of Pinault promised to donate 100 million euros for the restoration of Notre Dame de Paris. In turn, another billionaire, the owner of the Louis Vuitton Moët Hennessy group, Bernard Arnault, announced his intention to allocate 200 million euros from his own funds for a good cause.
Undoubtedly, such a substantial amount, if it does not fully cover all the costs of restoring the structure, will at least become a powerful financial aid for this.