On April 15, 2019, Nord Stream 2 AG filed the third application from Denmark for the next version of the route of the Nord Stream 2 gas pipeline. This is stated on the official website of the company.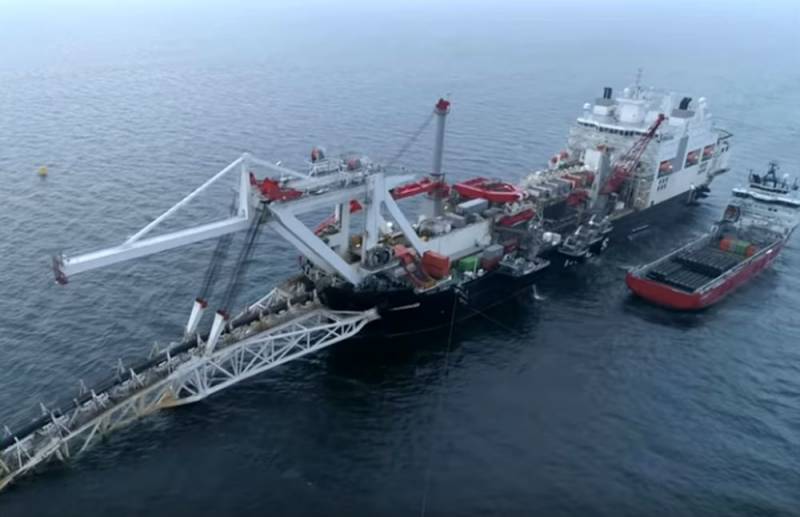 It should be noted that the small but proud Denmark is delaying the Nord Stream -2 project to please the USA as soon as it can. This is the third such application. It was submitted in accordance with the decision of the Danish Energy Agency (DEA) of March 26, 2019. The application includes an environmental impact assessment and relates to a plot in exceptional
economic
Danish Zone (EEZ) in waters adjacent to the island of Bornholm.
Here it is necessary to clarify that we are talking about a territory that was previously disputed between Denmark and Poland, allegedly therefore it was not available for the project. Although international law (UN Convention (UNCLOS) of 1982) permits the construction of pipelines in the EEZ, since they are not territorial waters of a state. However, recently Poland and Denmark have finally divided this section of the Baltic. Although Warsaw may ratify this agreement, it is not known how long.
In turn, the Danish Energy Agency (DEA) stated that the two previous route options are now included in the said third application. The first application was submitted in April 2017, and the second, in August 2018, after the languid silence of the Danes. Since the time elapsed since the first application was submitted, Denmark has "modernized" and brought its legislation to such a level of "perfection" that it can now consider such applications for years. By the way, there is no official response to the first application so far.
At the same time, Gazprom recently
reported
that the Nord Stream 2 gas pipeline has already been built at 40% and 978 kilometers of pipes have been laid at the bottom of the Baltic. At the same time, the Danish authorities do not even report the approximate dates when they will give at least some answer. They only reasonably discuss the topics of "public consultations" and "environmental safety". Well, so why would Nord Stream 2 AG not agree with Stockholm and get around this Danish island through the Swedish EEZ, with which there were no problems before that. Pipes will not need much more, but time is priceless.