Caracas warns that if Brazil intends to invade Venezuela or participate in such an invasion, this decision will turn against itself.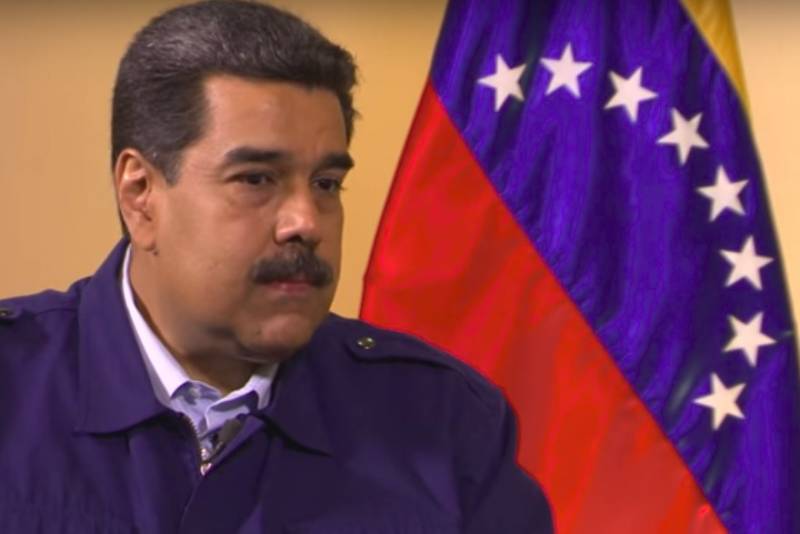 Venezuelan President Nicolas Maduro addressed the youth of his country. His speech was broadcast on his Twitter page. The politician gave a decisive answer to the earlier anti-Venezuelan words of the President of Brazil, Jair Bolsonaru.
The Brazilian leader previously said he favors pressure on Venezuela through sanctions. However, he did not rule out that his country would take part in a possible intervention against Venezuela. During one of the interviews he was asked what exactly Brazil will do. Bolsonaru replied that he would personally make the decision, having previously become acquainted with the position of the National Defense Council and Parliament.
On this occasion, Maduro said that Bolsonar's words about the possible participation of Brazil in the military invasion of Venezuela cannot be ignored, as they cause concern. This is a threat of war and a violation of international law, as well as earlier agreements between the two countries.
To threaten a military invasion of the country in violation of the UN Charter, international and humanitarian rights, cooperation agreements between Brazil and Venezuela, existing for more than a hundred years? The Venezuelan people categorically reject this threat of war and military invasion by Bolsonaro against the valiant, peaceful people of Venezuela
- emphasized the Venezuelan leader.
He called Bolsonar a copycat to Hitler and added:
Your threats will turn against you, and what you do against Venezuela will respond to you.
Recently, with the right coming to power in Brazil, its relationship with Venezuela has deteriorated sharply. Even before his inauguration, Bolsonaru stated that he would take certain measures against Caracas. Naturally, exclusively "for the sake of democracy", the very one in the name of which Washington is also acting, destabilizing the situation in other countries and fomenting war on different continents.