The Russian military in Syria has a new commander. Colonel General Andrei Serdyukov, commander of the Airborne Forces of Russia, has been appointed to this post.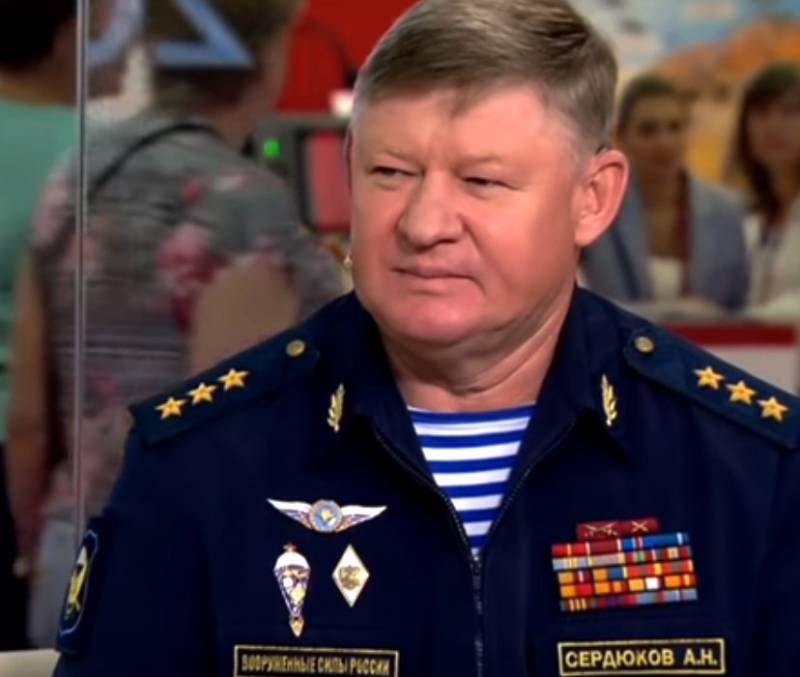 On the new appointment, citing its own sources, the newspaper reported
Kommersant
". Colonel General Andrei Serdyukov will replace Colonel General Sergei Surovikin, who will return to command of the Russian Aerospace Forces, in a responsible post. Thus, the commander in chief of the air forces in Syria was replaced by the commander of the airborne forces.
Andrei Nikolaevich Serdyukov is 57 years old. He is a personnel paratrooper, a graduate of the Ryazan Higher Airborne School named after the Lenin Komsomol. He participated in the First and Second Chechen wars, in the legendary march-throw of Russian paratroopers to Pristina.
In the Airborne Forces, General Serdyukov rose to the rank of commander of the 106th Guards Airborne Division (Tula Airborne Division), then commanded the 5th Combined Arms Army, was chief of staff and deputy commander of the Southern Military District.
Actually, the appointment of Serdyukov as the group's commander in Syria was discussed a year and a half ago, but in September 2017 the general got into an accident and received serious injuries. Due to this sad event, the appointment was delayed until April 2019.
An experienced military leader and a real military officer, Andrei Serdyukov is a very suitable person to be appointed commander of the Group of Forces of the Russian Armed Forces in Syria.
Now his main task will be to establish cooperation between the Russian armed forces and the Turkish army in Idlib province. In this region of Syria, Russia and Turkey have agreed to carry out joint patrols.