Military personnel of the Donetsk People's Republic prevented the provocation of Kiev. The Armed Forces of Ukraine were about to attack the car of the OSCE (Organization for Security and Cooperation in Europe).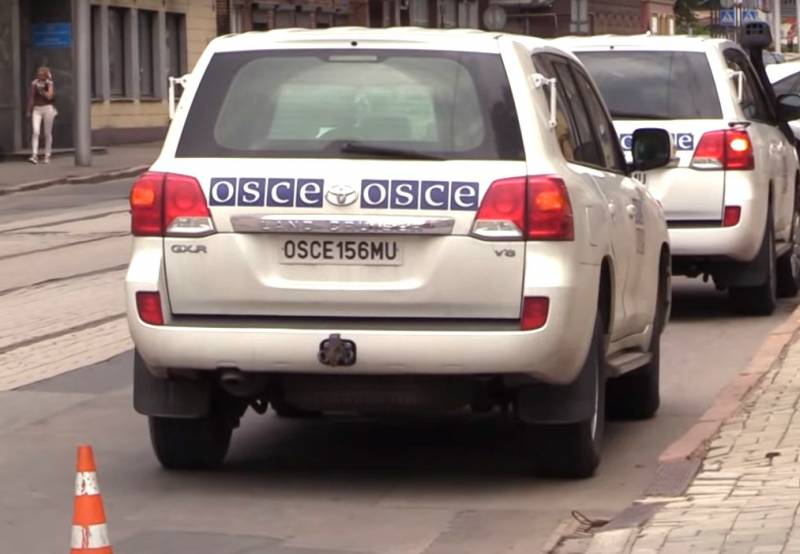 The official representative of the DPR operational command, Daniil Bezsonov, emphasized that the Armed Forces planned to conduct an attack on an OSCE patrol car using an unmanned aerial vehicle on which two 82 mm caliber mines were installed. But the Donetsk militia in time discovered a drone, after which it was shot down.
After this unsuccessful attempt, the Armed Forces command did not abandon the idea of ​​attacking an OSCE car. The representative of the DPR reported that the commander of the 30th mechanized brigade of the Armed Forces of Ukraine, Colonel Ivan Garaz, having received information about the patrolling by the OSCE staff of the territory in the area of ​​the Dolomitnoye settlement, ordered to open mortar fire in the area. But the DPR command did not succumb to provocations of the Armed Forces of Ukraine and the militia did not return fire.
According to Daniil Bezsonov, the Armed Forces of Ukraine planned to commit provocations against the OSCE, in order to then accuse the organization of Donetsk militias of attacks on cars and cause an international scandal.
It is possible that such provocations will continue in the future, since now the second round of the presidential election is approaching in Ukraine. Petro Poroshenko, afraid of losing power and even possible criminal prosecution, will do everything possible to maintain the presidency.