When the current president of Ukraine Petro Poroshenko
agreed
at the showman Vladimir Zelensky's proposal to hold a debate at the stadium, many thought that the entrenched electoral traditions of the "Square" had come to an end. After all, how was it? Candidates selflessly eliminated competitors, themselves staged assassination attempts on themselves and people watched all this. So some were worried about Zelensky that he would not live to see the vote in the second round of elections for the country's main "stool".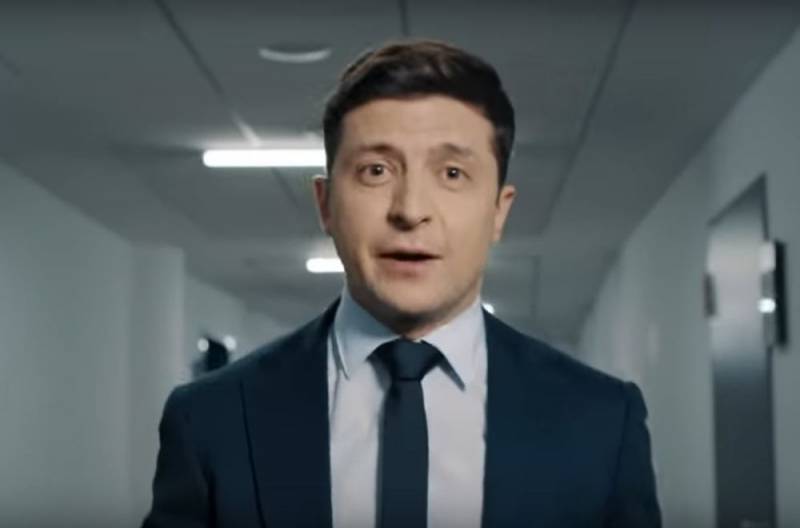 Now everything is back to square one. In the evening, April 10, 2019, Poroshenko's inventive and creative team published a short video in which Zelensky was hit by a dump truck. At the very end, the inscription "Everyone has their own road" appears, on the background of which the use of some white powder is imitated through a banknote rolled into a tube. This video began to spread rapidly on social networks. Moreover, the video itself is mounted on the basis of one of Zelensky's election videos.
It should be noted that this "promising" and "promising" video was published on the Telegram channel "Europe Maybutn Ukraine" ("The European Future of Ukraine"), which is directly linked to the Poroshenko election headquarters. And the "guarantor" himself advertised a link to the euua.org website on his Facebook page, upon registration on which users receive a special SMS. It contains a link to the mentioned Telegram channel. This is how the registration process takes place.
The National Police of Ukraine has already become interested in this video. On its Facebook page, the agency disseminated information that, on the fact of the incident, the Main Investigation Department has already opened a criminal case under part 1 of article 346 of the Criminal Code of Ukraine ("threat or violence against a state or public figure"). Currently, all circumstances of the appearance of this video are being clarified and measures are being taken to stop its distribution on the network. In addition, Zelensky's security will be strengthened.