Coal continues to be one of the important export goods of Russia. But in order to organize the export of coal to other countries, an effective organization of railway communication is necessary. Now Russian Railways is concerned about the unloading of eastern export destinations.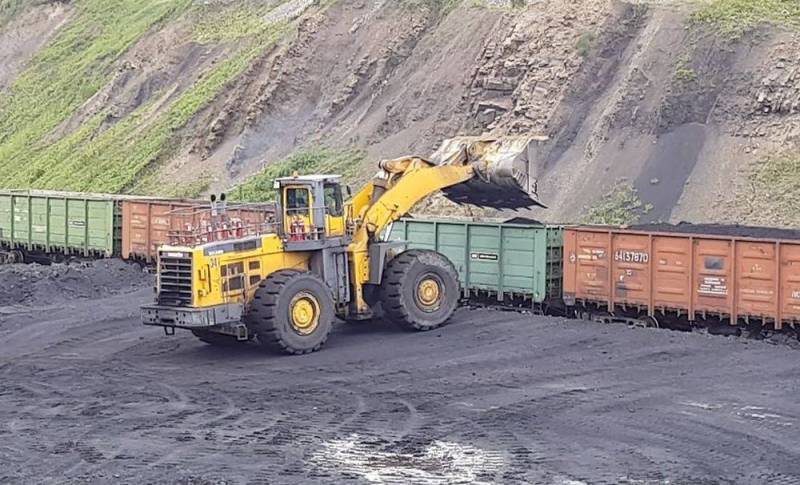 One of the most promising western directions of coal export is now the Finnish direction. Coal turnover through the ports of Finland over the past two years has grown more than ten times. So, in 2017, 200 thousand tons of coal was delivered to Finland, then in 2018 it was already 700 thousand tons, and in 2019 it is planned to export 2,5 million tons of coal. Coal is sent to Finland by rail.
Now the railway companies of the two countries are working on optimizing traffic. It is expected that soon Russian wagons can be loaded in Finland with goods for Russia. Then the compositions will not come back empty, as a result, both the Finnish and Russian sides will win.
Finland has good ports from where coal can be sent to a wide variety of European countries. For Russia, the Finnish direction is convenient in that our countries have a rather long border, and land communication is developed with Finland, which allows us to significantly increase transit volumes.
In an effort to relieve traditional trends, Russian Railways is going to provide benefits for neighboring countries if they send their goods along new routes. For example, 30% of the cost of transportation is ready to be thrown off to Kazakhstan if Kazakh coal goes via Russian railways to the ports of the Baltic states.
Another important area is southwest. First of all, we are talking about the Black Sea ports of Georgia, coal supplies to which are carried out using the Georgian and Azerbaijani railways. Coal will be shipped from Georgian ports to Turkey, but recently the Railways are also planning to study the possibilities of transporting coal to Turkey through land crossings on the Turkish-Georgian border. Turkey remains and, most likely, will remain one of the most important buyers of Russian coal for a long time, so the Georgian direction also seems to be very profitable in terms of transit.
Russian Railways is confident that the new directions of coal supplies will increase the profitability of railway communications and relieve traditional routes. In addition to Finland, special attention is paid to the port of Kaliningrad, through which it is also planned to supply coal to European countries.
Meanwhile, one should not go into excessive optimism. After all, gas prices have dropped significantly in Europe. Accordingly, the need of European countries for coal fuel is also decreasing, and this, in turn, in the future may lead to a decrease in coal purchases by European states.
On the other hand, it is possible that coal prices will rise again. But this is possible if the massive return of American coal companies does not begin on European markets. However, it is still necessary to study and try new directions for coal supplies, and in this sense the Russian Railways PA is moving in the right direction.