A military coup took place in Sudan. According to the Lebanese television channel al-Mayadeen, the command of the Sudanese armed forces at an emergency meeting on Thursday decided to remove the country's president Omar al-Bashir from his post and resign the government.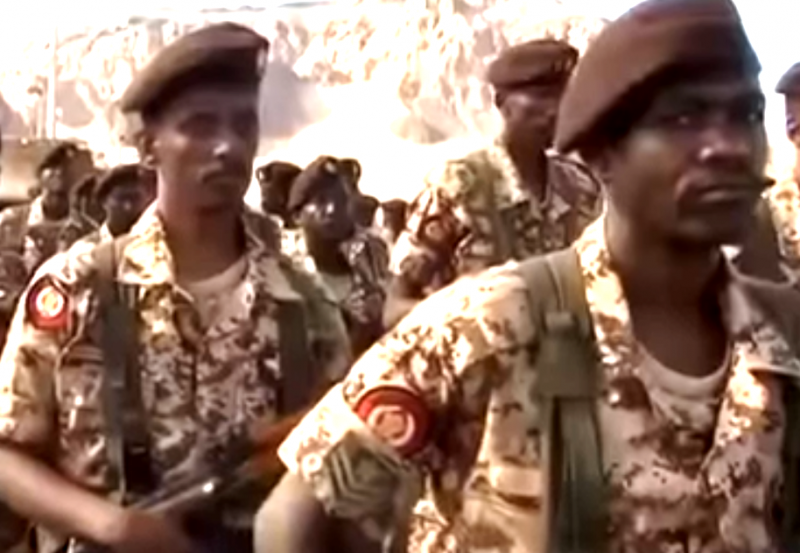 The meeting of the General Staff of the Armed Forces of Sudan was held without the participation of the President of the country. After that, the military took control of the country's television, and the presidential residence was surrounded by army units and armored vehicles.
Around 06:00, broadcasting on Sudan's state radio and television was interrupted. Instead of the usual programs, military marches and patriotic music are broadcast.
In the near future, the army command should announce the creation of a military council in the country, which will control Sudan in the coming year. It is known that the military detained the former Minister of Defense of Sudan Abdurrahim Hussein, chairman of the ruling party Ahmad Harun, deputy al-Bashir Ali Usman Tah.
Recall that
политическая
the situation in Sudan has recently been unstable. In Khartoum and other cities of the country, mass protests were held against the authorities, which were dispersed by the police. Some media outlets also reported on the possible transfer to Sudan of fighters of a Russian private military company.
Omar al-Bashir, a professional military man, came to power in Sudan thirty years ago - in 1989. He likewise, through a military coup, seized power in the country. After the coup, Brigadier General al-Bashir grew rapidly in ranks and now carries the rank of Field Marshal. In January 2019, he turned 75 years old, thirty of which he was in power in the country.
Over the thirty years of the reign of al-Bashir, many questions have accumulated for him. To begin with, it was under the rule of al-Bashir that Sudan split into two states - with the support of the USA and the West, the south of the country, which is now an independent state - South Sudan, was separated from the Christian nongoids - Christians.
Also, the country is pretty bad
economic
situation, very tense relations with Western countries and some neighboring states.