The Rosselkhoznadzor banned the import into the territory of the Russian Federation of apples and pears from neighboring Belarus. The ban is temporary and is introduced from April 12, 2019.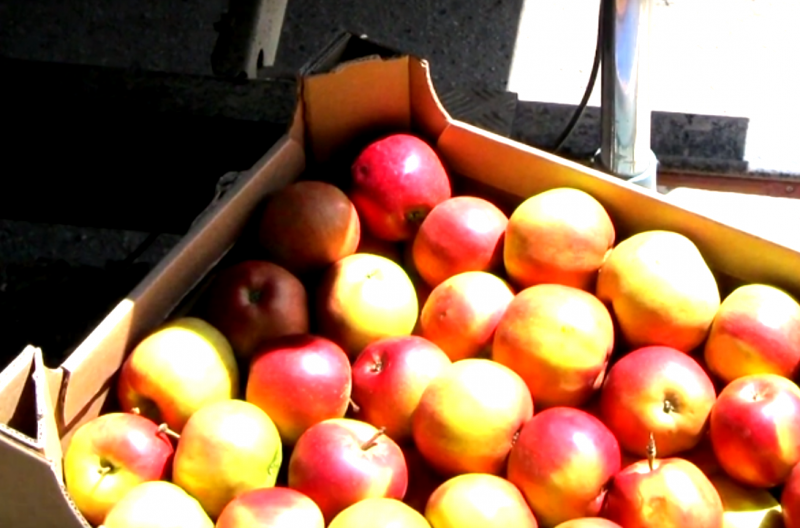 The need to introduce restrictive measures is dictated by fears that sanctions products are being brought from Russia to Belarus. In early April 2019 alone, 36 trucks loaded with fruit products were detained on the Russian-Belarusian border. Carriers did not have any product documents.
It should be noted that Belarus accounts for a very significant part of the import of pears into our country. By volume of supplies of pears, Belarus is second only to Argentina. In 2018, 68,5 thousand tons of pears were imported from Belarus to Russia for a total of $ 13,8 million.
In addition, Belarus is one of the main suppliers of apples to the Russian Federation. Only apples from Moldova, China, Serbia, Iran, Azerbaijan and Turkey supply us more apples. Only in 2018, 12,7 thousand tons of fresh apples were brought from Russia to Belarus. Their total cost is estimated at 5,2 million dollars.
Meanwhile, from Belarus not only and not so much Belarusian apples come from Russia to Russia, but fruits from third countries. Actually, this situation is also observed in other areas - taking advantage of its geographical position and existing
economic
By preferences in relations with Russia, Belarus has long been a point of transportation to Russia for products from the countries of the European Union, Turkey and many other states.
For Belarus, transit deliveries, including sanctioned goods, are a source of tremendous financial income. At the same time, the President of Belarus Alexander Lukashenko, as soon as the Russian authorities try to point out to him the existing violations, immediately turns to phrases about the brotherhood of two peoples, about the special relations between Russia and Belarus.
But it is important for our country that the sanctions regime is not violated, so that the products supplied, especially food, comply with all necessary norms and rules.