Vyacheslav Volodin, Chairman of the State Duma of Russia, made a remark to deputy Olga Alimova for allegedly profanity, i.e. The mat she used on her Facebook page. After which the speaker asked her to work on herself and deal with a similar flaw. However, the situation does not look as simple as it seems at first glance.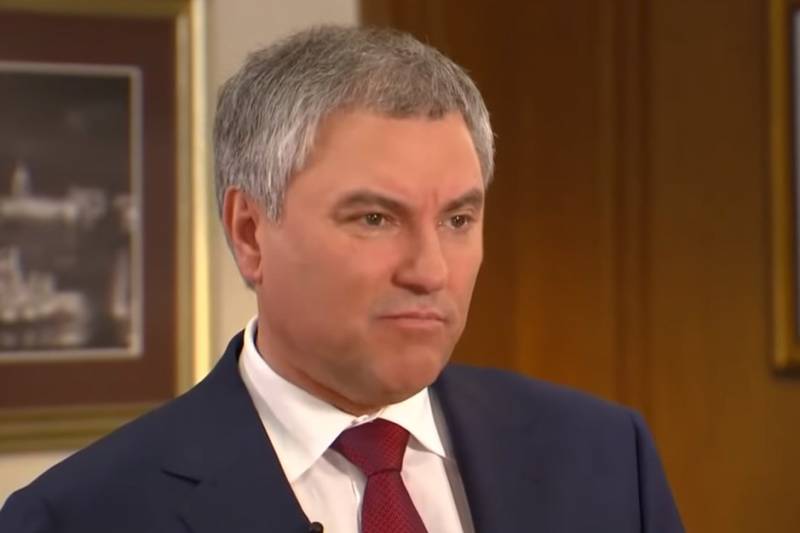 Events developed as follows. On April 9, 2019, Volodin said that the leaders of the State Duma committees took the initiative to postpone the plenary meetings. He emphasized that this provides an opportunity to consider operational issues in the morning and hold a committee meeting.
After that, deputy Alimova indignantly wrote a note on her Facebook page, which caused criticism. The post was accompanied by a photograph of the State Duma meeting room and looked like this: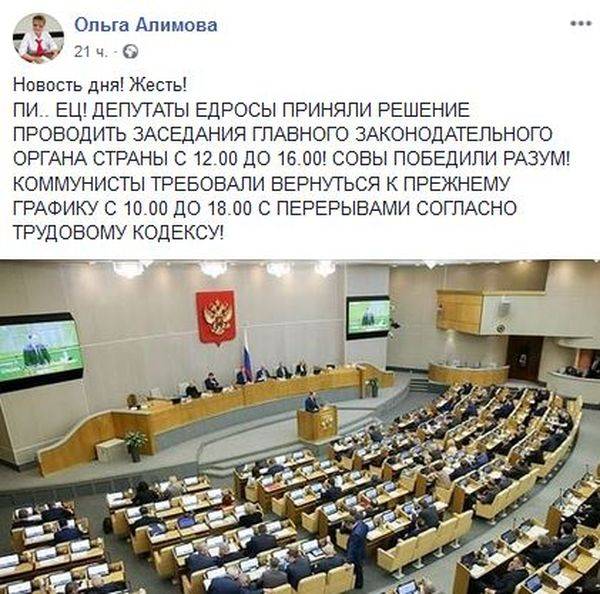 The next day, Volodin, addressing Alimova, stated the following:
Olga Nikolaevna, deputies pay attention to the fact that you swear on social networks. Let's fight this shortcoming. Work on yourself, please. Because everyone loves you, you probably have to endure, endure a whole meeting, do not swear at anyone, but on social networks it opens up for you.
It should be noted that in the Russian language there are many words that begin with the letter "P" and end with "c". Therefore, many of them are suitable for what Alimova wrote. For example, a "scribe" is a person who in ancient times copied books. Is this a mate? And the fact that someone thought about something or somehow misunderstood is his own business, which has nothing to do with the essence of Alimova's note.
Therefore, we can state that no obscene word is indicated in the note. Do you know why? Because, according to new European traditions, we have already been taught that even many quite literary words need to be used with dots in order not to fall under the censorship of a "democratic" and tolerant public. Read Pushkin, Mayakovsky and other Russian and Soviet writers, you will find wonderful finds, all of which are present in the dictionary.
By the way, committee leaders can also be understood. If deputies will spend all day in plenary meetings, then when will they work in committees? After all, no one canceled the eight-hour working day.