According to the human rights organization Amnesty International, over the past year the number of executions in the world has decreased by almost a third. The organization published a report on this topic on its website, considering also the countries in which the largest number of executions is carried out.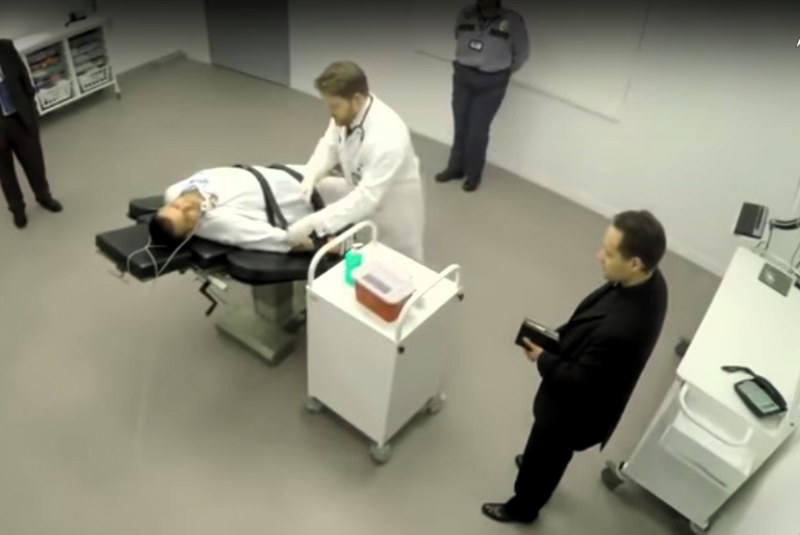 It follows from the report that at least 690 people died as a result of applying an exceptional measure of punishment to them in 2018. It turns out that this is the lowest figure in the last decade. For comparison: in 2017, according to the same organization, 993 death sentences were carried out in the world, and in 2016 - 1032.
If we look at countries, the first five places in this indicator are China, Iran, Saudi Arabia, Vietnam and Iraq. Moreover, Amnesty International did not take into account the statistics on the People's Republic of China in its final report, since thousands of death sentences are classified in this country.
The organization noted a downward trend in executions in Iran, Iraq, Somalia and Pakistan. According to her, in Iran, the number of death sentences was reduced by 50 percent. At the same time, in Belarus, Japan, Singapore, South Sudan and the United States of America, on the contrary, they began to be executed more often.
27 percent of those sentenced to an exceptional measure of punishment thus responded for crimes related to drug trafficking.
The document notes that in 106 of the 193 countries that are members of the UN, such a measure was canceled altogether. In another 36 countries, it is provided for by law, but is not actually applied or is rarely used.
General Secretary of the human rights organization Kumi Naidu generally appreciated the fact that the number of death sentences was decreasing.
A sharp reduction in the total number of executions in the world shows that even the countries from which it is least expected begin to change their approaches and understand that the death penalty does not solve all problems
He believes.