Egypt's intention to acquire the Russian military
machinery
, including Su-35 fighters, causes sharp rejection in Washington. Despite the fact that the day before, US President Donald Trump very kindly received his Egyptian counterpart Abdel-Fattah Al-Sisi, threats of sanctions are beginning to sound against Cairo.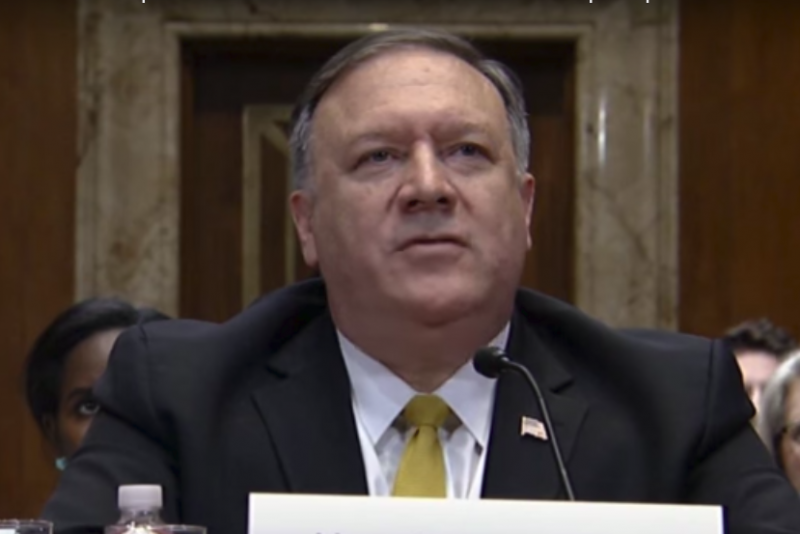 Thus, the US Secretary of State Mike Pompeo during his speech in the Senate indicated his intention to introduce restrictive measures against Egypt. The meeting was devoted to a discussion of budget issues. Cairo runs the risk of facing the wrath of Washington if it does not change its intention to purchase a Su-35. Moreover, the head of the US Foreign Ministry even called the Egyptian leadership the regime. Typically, such rhetoric is applied to the so-called rogue countries.
We made it clear that if these systems are acquired, sanctions will be applied to the regime in accordance with the Law on Countering America's Adversaries through Sanctions
- emphasized Pompeo, adding that he hopes for Egypt to abandon such a move.
This is not the first such threat, since earlier about the same
говорил
US Administration Representative. His words related not only to Egypt, but also to other countries that intend to conclude arms deals with Russia.
In addition, a similar problem is observed in Washington and with
Turkey
, which does not intend to refuse to purchase S-400 from Russia, despite pressure from NATO allies.