On April 9, 2019, a working meeting between Alexey Miller, Chairman of the Gazprom Management Committee and French Ambassador to Russia Silvi Bermann, took place in St. Petersburg as part of the V International Arctic Forum "Arctic - Territory of Dialogue". At this meeting, it became known that the Nord Stream-2 gas pipeline was already 40% completed, 978 kilometers of pipes were laid along the Baltic floor.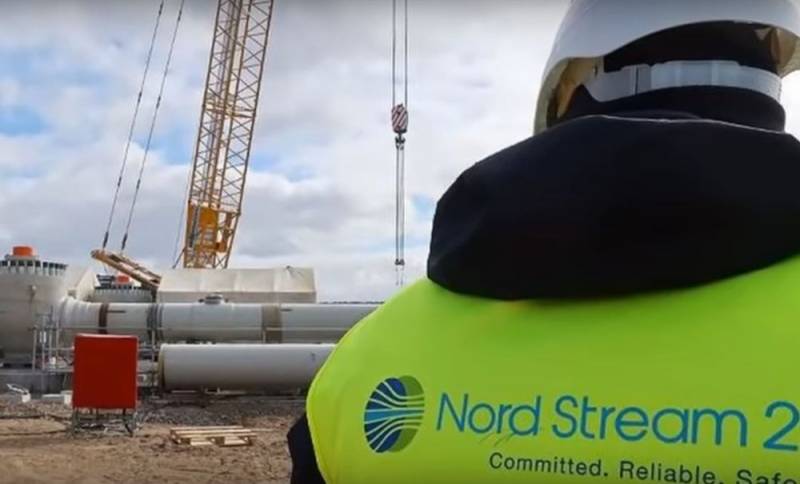 It should be noted that the parties discussed other issues related to cooperation in the gas sector. After all, France is a serious buyer of Russian gas. Over the past five years, the volume of Russian gas exports to France grew by 58%. At the end of 2018, the volume of deliveries reached 12,9 billion cubic meters. m. This is 5,4% more than in 2017. Then it was delivered 12,3 billion cubic meters. m
We remind you that the Nord Stream-2 gas pipeline will consist of two lines with a total capacity of 55 billion cubic meters. m. of natural gas per year. The gas pipeline will go through territorial or exclusive
economic
zones of Russia, Finland, Sweden, Denmark and Germany. Each of its threads will be more than 1200 km long. They promise to complete the underwater part of the construction (both threads) before the end of 2019.
Currently, 20 vessels and more than 1000 people are involved in the Baltic. Pipe laying is on schedule. At the same time, a 480-kilometer EUGAL gas pipeline is under construction in Germany, which will become a continuation of the Nord Stream 2 onshore pipeline. Its construction is promised to be completed before the end of 2019.