Ambassador of Ukraine to the USA Valery Chaly, more recently, "heroically", but to no avail,
fought
with the "totalitarian" T-34 tanks in the American film distribution, he said that Kiev was in awe of the appearance of the "elite" 101st Airborne Division of the US Army on its "non-occupied" territory. Another "help", he happily posted on his Facebook. However, the "zrada", as you know, is always nearby.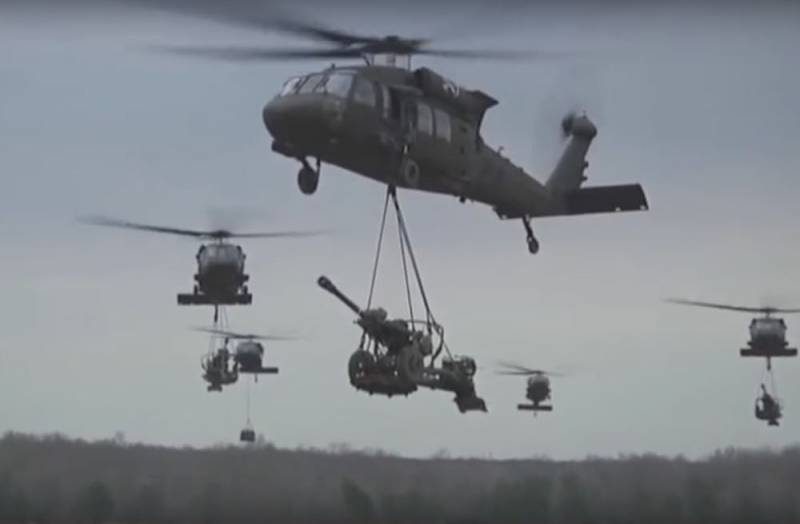 It should be noted that the rotation of American troops, as well as the military of other NATO countries, performing the role of instructors in Ukraine, has become routine and has been carried out regularly for the past several years. It's just that Chalom has nothing more to write, he is frankly bored, so he came up with a "patriotic" reason to recall his existence.
Screaming Eagles fly to Ukraine! In the coming days, more than 150 military elite 101st Airborne Division of the US Army will arrive in Ukraine to train our in the Yavoriv Center for combat training and mutual exchange of experience
- solemnly wrote Chaly.
After that, Chaly added that he spoke with US Army Chief of Staff Mark Milli, "a brave and experienced four-star general," about the importance of a military-strategic partnership between Ukraine and the United States. Emphasizing that he was talking with exactly the same Millie, whom US President Donald Trump proposed for the post of head of the Joint Chiefs of Staff. According to the results of communication, Chaly was convinced that "this military general does not throw words into the wind." In general, tremble Moscow.
Without a doubt, the "sharp-sighted falcon" Chaly, saw everything. Therefore, it's even hard to imagine what a titanic work NATO troops are doing, training Ukrainian soldiers. Some even die at work in the literal sense of the word, then the plane with the crew will crash, then someone's heart will not stand it. As for the airborne troops (Airborne Forces) of Ukraine, they simply do not exist, since there are simply no parachutes in the right quantities.
That is why in Ukraine the Airborne Forces were renamed into fashionable airmobile troops and issued beautiful and "democratic" berets of red color, instead of "totalitarian" blue ones. Actually there is logic to this. Why does the "paratrooper" take blue if he did not really see the sky and feel? So they train the NATO specialized military personnel (paratroopers and marines), ordinary motorized infantry-ground soldiers. Because there is no Ukraine, nor the Marine Corps, nor the Airborne Forces, in the normal sense. But Chaly will not write about it, because it is a "zrada".