After Donald Trump became president of the United States, Washington's foreign policy movements resemble the behavior of an elephant in a china shop. For example, on April 8, 2019, a White House spokesperson told reporters at a briefing that Washington could impose sanctions against Cairo if it continues to military
technical
cooperation (MTC) with Moscow.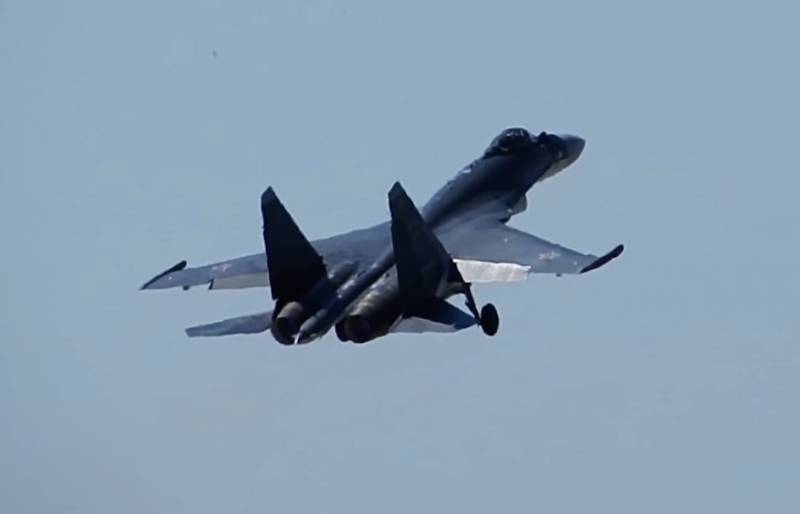 On April 9, 2019, a meeting between U.S. President Donald Trump and Egyptian President Abdel Fattah al-Sisi should be held. And according to the logic of Washington, a warning about possible sanctions right before the meeting of heads of state should stimulate Cairo to make the right decisions. The fact that such a formulation of the question is humiliating for the leadership of Egypt in the United States does not even reflect.
The representative of the White House said that the US Administration is limited by a certain legislative framework. And Egypt could indeed be sanctioned for acquiring Su-35 multi-purpose super-maneuverable fighter jets from Russia.
Countries involved in such transactions should be aware that we are very limited in mitigating the consequences.
- he said.
It turns out that the United States is tied hand and foot by the law on countering America's opponents through sanctions (CAATSA). The law directly provides for sanctions against those involved in serious transactions with the Russian defense or intelligence sectors. However, he did not specify, but who, in fact, "imposed" the USA on this "wonderful" law.
But the representative of the White House added that a similar problem exists not only in relation to Egypt. There are also China, India and
Turkey
who refuse to stop the military-technical cooperation with Russia, and the White House are concerned about this.
We really urge countries that want to maintain and expand their military relations with the United States to take this legislation very seriously
- he stressed.
It should be noted that the United States is setting other countries against itself by its actions. So we will with undisguised interest follow the "achievements" of the current US Administration in the foreign policy arena.