Over the past five years, Russia has managed to reach the maximum level in terms of its gold and foreign exchange reserves. According to the Bank of Russia, now the country's gold and foreign exchange reserves amount to $ 487,8 billion. Since March 2014, this is the highest mark.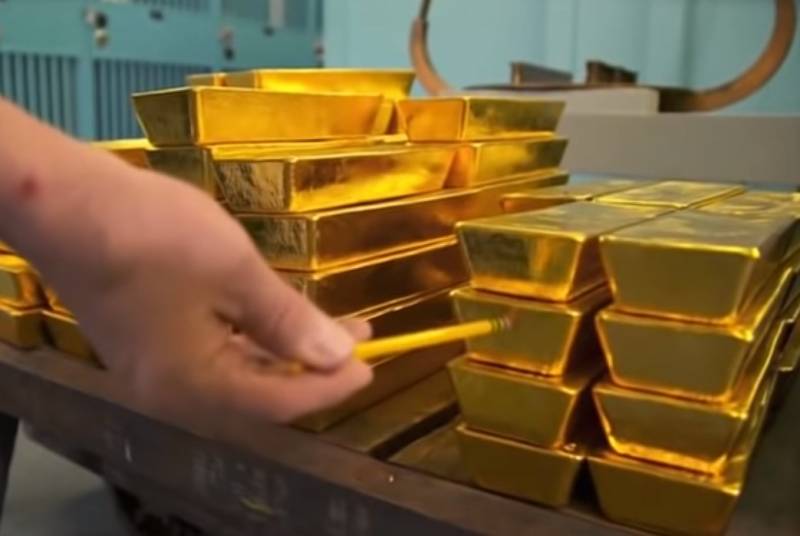 Recall that in 2014, after the decline in oil prices, the introduction of anti-Russian sanctions and the devaluation of the ruble, the volume of gold and currency reserves of the Russian Federation began to decline. At that time, the Central Bank was buying up rubles, for which it spent, including its gold and currency reserves.
In the end, the 2014
policy
Bank of Russia has changed. When the regulator did not enter the market with currency, the ruble exchange rate amounted to 80 rubles per dollar and 100 rubles per euro. After that, the rate was raised to 17%, but the need to sell dollars and euros on the market disappeared.
In 2018, the Bank of Russia was engaged in increasing monetary gold, increasing its reserves to 67,9 million ounces (more than 2 thousand tons). For example, only in December 2018, 9,3 tons of gold were purchased.
The leadership of the Central Bank has repeatedly emphasized the importance of diversifying the gold and foreign exchange reserves of Russia. Now they are represented by gold, dollars, euros and some other currencies.
At the same time, in 2018, the Bank of Russia began a massive sale of US bonds. As a result, investments in the US public debt decreased from $ 176 billion in 2010 to $ 14 billion in 2018.