In Ukraine, a harsh sentence was handed down to Alexander Pugachev, a former militant of the punitive formation "Tornado". He was sentenced to life imprisonment with confiscation of property.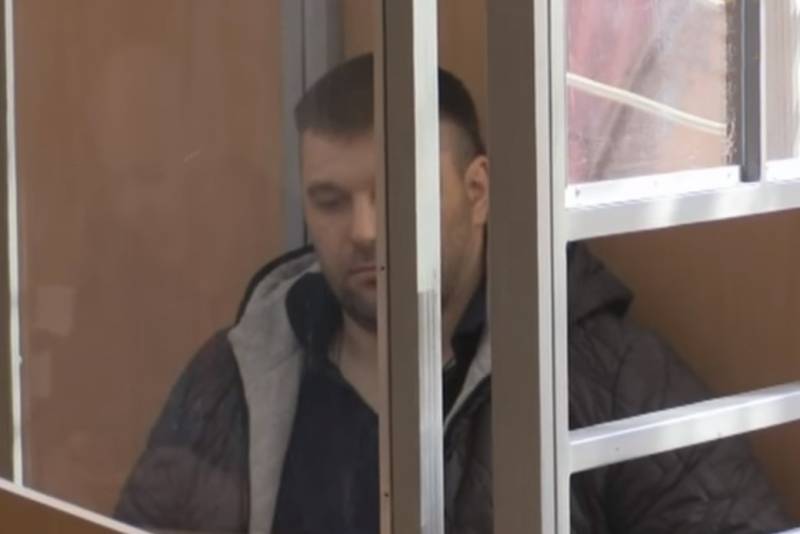 The sentence to 36-year-old Pugachev was passed by the Kirov court of the city of the Dnieper. In 2016, patrol policemen stopped Pugachev for violating traffic rules. However, a man who had already been a participant in the anti-terrorist operation in the Donbass by this time, has been wanted for a number of crimes since 2015. Therefore, he opened fire on the police and shot dead two police officers.
Three days later, Pugachev was detained. It turned out that he participated in the hostilities in the Donbass as part of the infamous Tornado squad.
Recall that the Ukrainian volunteer battalion Tornado was created at the end of 2014 on the basis of the Shakhtersk battalion disbanded for looting and crimes against civilians. At first, the Tornado existed as a special-purpose company of the Ministry of Internal Affairs of Ukraine.
Many Tornado fighters, despite belonging to the Ministry of Internal Affairs, had criminal convictions in the past. In the Donbass "Tornadovites" robbed, killed, raped civilians.
In the end, even the Ukrainian authorities were forced not only to dissolve the formation, but also to institute criminal proceedings for the brutal crimes committed by the Tornado fighters. Now one of the "tornadovtsi" will go on a life sentence for the murder of his own Ukrainian police.