The advance of the parliamentary forces in Tripoli, represented by the Libyan National Army (LNA) under the direction of Field Marshal Khalifa Haftar,
begun
April 4, 2019, continues to evolve. The field marshal no longer has a way back, even despite US demands to halt the offensive. He understands that he needs to take the capital, otherwise, sooner or later, he will be hanged for treason, according to the warrant of the National Salvation Government (PNS) entrenched in Tripoli, led by Islamists and supported by the UN.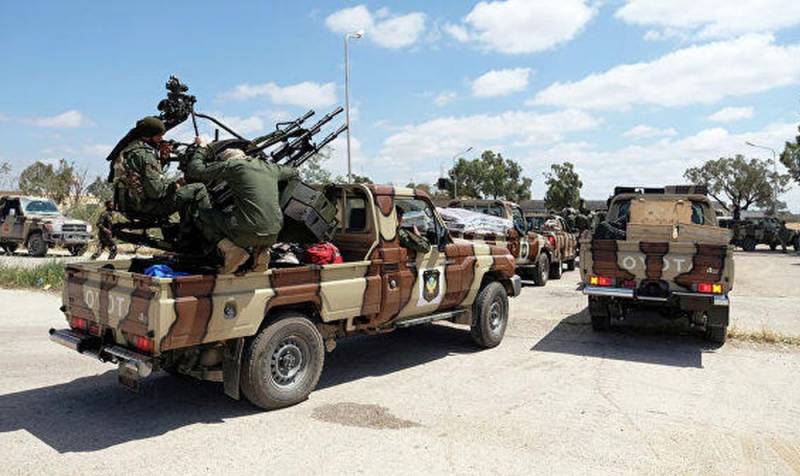 LNA onset supported
available
at the disposal of aviation. Azizia, Janzur, Es-Swani and the Yarmouk military camp were taken. Fights go north of the international airport. The advanced units of LNA managed to reach the coast of the Mediterranean Sea. They went around Tripoli from the west and east, cutting off the land supply routes of the Islamists. But the besieged government may still use the port and airfield of Mitig.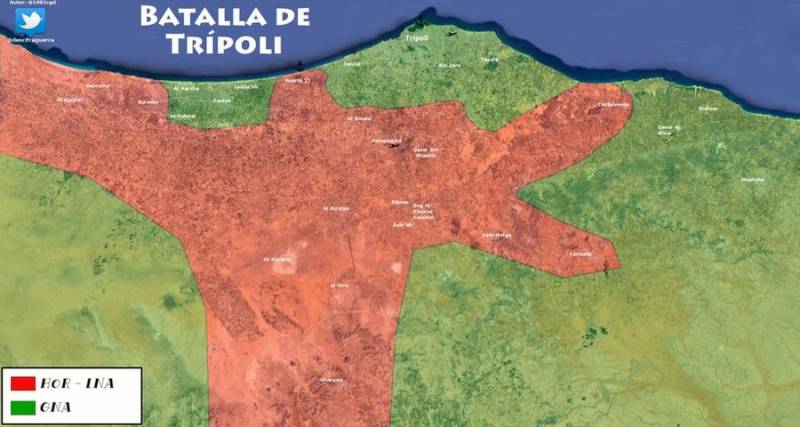 On April 7, 2019, the PNS announced the launch of a counteroffensive against the LNA, calling Operation Volcano of Wrath. The troops of the parliament managed to repel the first onslaught. However, the military formations of the "free" city of Misurata are fighting on the side of the PNS against Haftar. The joint forces of Misurata and the PNS now have several tasks: to prevent Tripoli's close encirclement by land and to regain control of the international airport in order to deprive Haftar of the ability to quickly deploy reinforcements by air from southern and eastern Libya.
In turn, Haftar needs to gain a foothold and hold its position, while continuing to squeeze the environment ring around Tripoli. Moreover, he should already begin to prepare for the blockade of Tripoli, both from the air and from the sea (the appropriate funds are available).
In addition, the PNS accused the French government of supporting Haftar to please the French oil and gas lobby. At the same time, in Italy, local media are no longer embarrassed to write that President Emmanuel Macron, by the hands of Haftar, decided to squeeze Italy out of Libya (the former colony of Italy). By the way, the employees of the Italian company Eni have already begun to leave Libya. At the same time, the evacuation of US troops from the US African Command is taking place.