Recently we
Reported
, like the troops of parliament, represented by the Libyan National Army (LNA) under the leadership of Field Marshal Khalifa Haftar, introduced a no-fly zone over the western part of the country. The LNA is already on the approaches to the capital of Tripoli, just 12 kilometers from the stronghold of the entrenched government of national salvation (PNS), consisting of Islamists supported by the UN.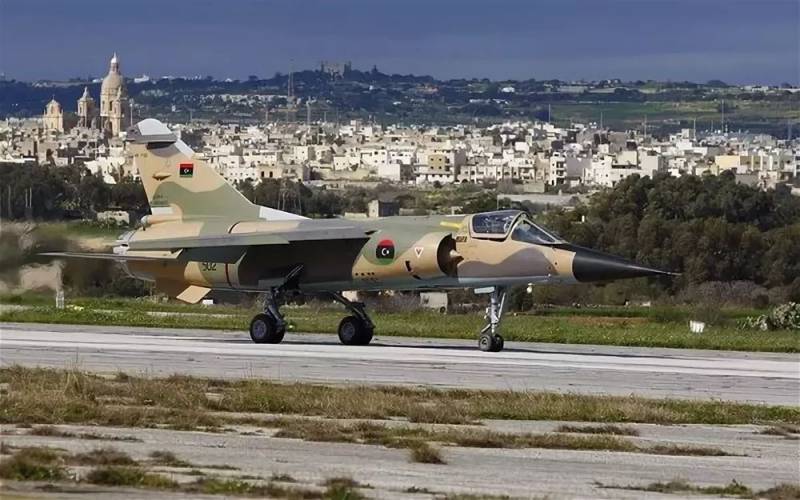 Now Haftar launched the available Air Force and launched a military operation in the sky over Tripoli. The air force should provide air support to the ground units, which began to "skid" on the approaches to the capital, meeting serious resistance from the enemy in the prepared positions. Aviation must strike at clusters
equipment
and the manpower of the Islamists.
Tripoli reports that warplanes that arrive from the territory of the controlled aircraft are indeed seen over the city and this is definitely not the PNS Air Force. Local television confirms that the LNA Air Force has already launched a series of attacks on positions of PNS forces in the suburbs of Tripoli. However, no details are provided about the consequences of these airstrikes. In turn, the LNA statement said that its aircraft raided Islamist positions, "striking targets with great accuracy."
The attacks were a response to the use by these groups of heavy weapons, which threatens the lives of civilians. By this we assure that we are able to suppress the enemy's forces and are able to protect the civilian population, their lives and property
- said in a bouncy statement LNA.
Where the Islamist government's Air Force disappeared is understandable, in principle. Although a few days ago, they attacked the advancing columns of the LNA. Here it is necessary to emphasize the specifics of the next civil war in Libya. The thing is that the fleet of the parties to the conflict is extremely limited and is calculated by the piece quantity of conditionally operational aircraft. All of them are obsolete and physically worn out, and their service is generally unknown when and how it was carried out. One can only guess about the number of hours that pilots spend in the air. But planes and helicopters still need to be refueled and somewhere to take normal ammunition. Therefore, air duels and aerobatics are extremely unlikely.