On the eve it became known that the prototype of the Starship spaceship from SpaceX, which is officially called Starhopper, has successfully passed static tests. This, in turn, was stated by the head of the corporation, Ilon Musk, emphasizing that all systems worked "perfectly".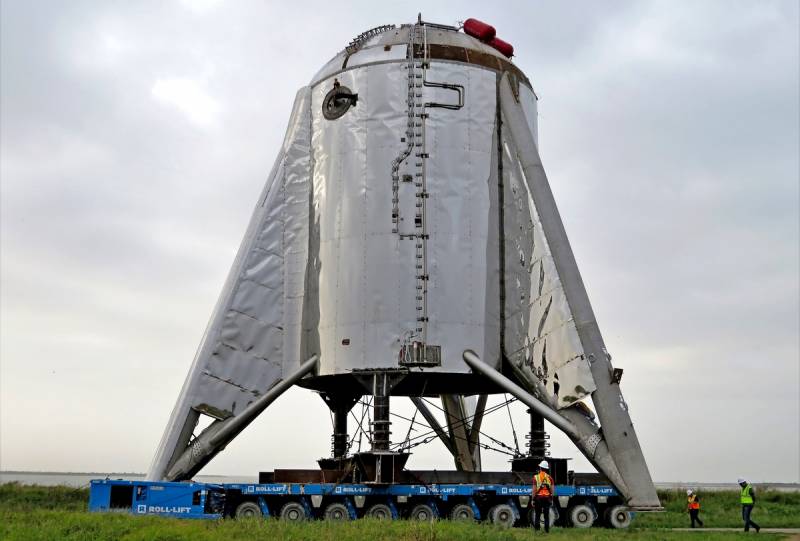 There is no detailed information about the test run. It is assumed that only one of the three Raptor engines was used for testing. At the same time, the separation from the platform, apparently, was scanty, since the spacecraft was fixed by means of restraining mechanisms.
According to reports from numerous sources who witnessed the tests, the entire action lasted no more than a minute. This is also confirmed by the video published by an employee of the company, whose office is located ten kilometers from the cosmodrome in Boca Chica (Texas).
Earlier, we already mentioned the successful fire tests of the new unit.
Raptor
that were held in early March of this year. Then the head of SpaceX Corporation said that the upcoming first tests of the prototype Starhopper will be carried out using only one engine.
Recall that the company Ilona Mask intends to use the Starship spaceship for the future colonization of Mars. Representatives of the corporation say that the device will make its first flight in 2023, but so far only around the moon.