Yesterday, April 4, the Russian Progress MS-11 cargo spacecraft set a new record by delivering the fastest food in the history of space travel to the ISS. The entire flight took 3 hours and 32 minutes. At the same time, the ship reached the docking point 9 minutes earlier than planned.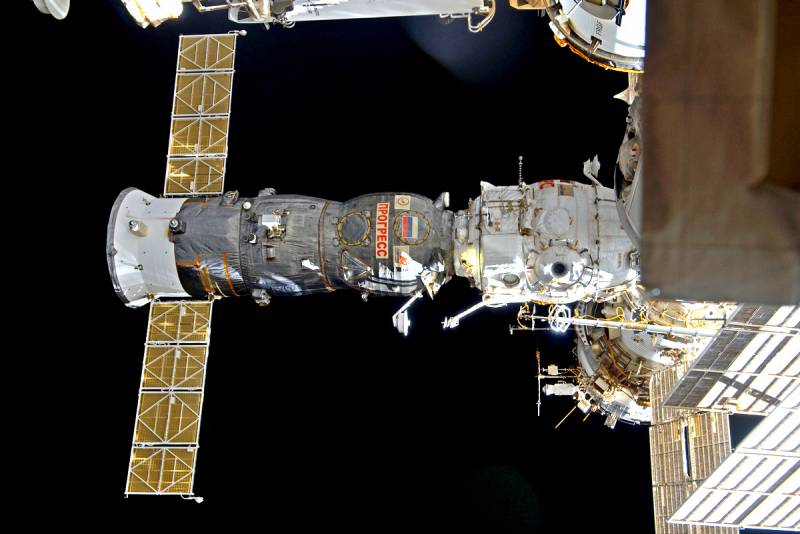 Recall that the launch of the device was carried out according to the so-called "ultrafast circuit." The first such mission was held last year, July 10th. Then the domestic "Progress" met in 3 hours and 39 minutes.
This time, starting from the Baikonur Cosmodrome at 14:01 (Moscow time), after 9 minutes, the Progress MS-11 undocked from the third stage of the Soyuz-2.1a rocket. Further, the module needed to make only 2 turns around the Earth in order to get to the International Space Station.
It is worth noting that with a quick start the ships carry out 4 turns, which takes 6 hours, and with a normal one - 34 turns. In the latter case, the flight takes up to 2 days.
In addition to standard supplies, a dynamic lighting system was delivered aboard the orbital complex. It will be installed on the Russian module "Dawn" to simulate daylight hours.
Concerning
Technology
fast launches, in the future they plan to adapt for manned flights. According to the head of Roscosmos D. Rogozin, next year it will be possible to get to the ISS faster than by air flight from Moscow to Brussels.