In Libya, sharply exacerbated the military
политическая
situation. The Libyan National Army launched an offensive on the capital of Tripoli. This order was given by her commander in chief Marshal Khalifa Haftar.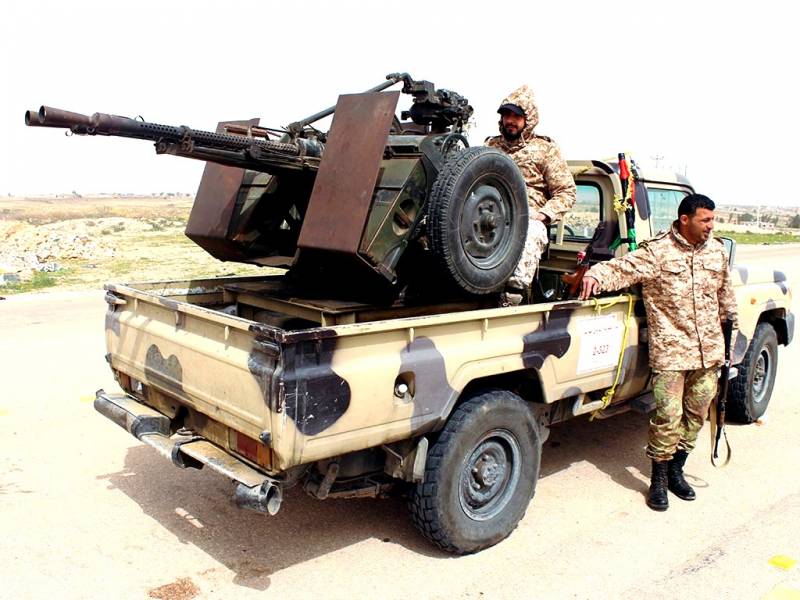 Marshal Haftar aims to disperse the so-called "Government of national unity", entrenched in Tripoli and enjoying the support of the West. On the side of Haftar - the Arab world and Russia. Marshal has been to our country several times, met with Russian Defense Minister General of the Army Sergey Shoigu.
With God's help, we continue to march on our victorious march, continue our struggle. Today, as promised, we are responding to the call of our people in Tripoli, until their patience has run out,
- says the appeal of Khalifa Haftar to the Libyan people.
Recall that in 2014, Marshal Haftar was able to create a combat-ready structure based on the former army of Muammar Gaddafi, and in 2017 established control over the city of Benghazi and oil-producing regions in southern Libya. He fights both against the Islamists and against the pro-Western government in Tripoli.
The troops of Marshal Haftar are approaching the Libyan capital from the south and west. They already occupied the city of Garyan, 80 kilometers south of Tripoli. Currently, "Haftarovtsy" are 60 kilometers from the Libyan capital. In turn, the opponents of the marshal in Tripoli collect the "people's militia."
However, the chances of Tripoli defenders against the Haftar army are slim. Marshal is a Libyan military man, surrounded by the same professionals, and his units are well-armed and have extensive experience in military operations.
Apparently because of fears that the pro-Western government in Tripoli is about to be overthrown, the United Kingdom initiated an urgent convocation of the UN Security Council. In London, by the way, Russia has long been accused of supporting Marshal Haftar and claims that hundreds of mercenaries from Russian private military companies are fighting on the side of the Libyan national army.
Russia really has good relations with Marshal Haftar. He is perhaps the only acting Libyan politician who has serious political influence and relies on a powerful army. The position of Haftar, opposed both to the West and against religious radicals, also cannot but arouse understanding in Moscow.