On April 4, 2019, a panel of the Sevastopol City Court sentenced Vladimir Dudka and Alexei Bessarabov to 14 years in prison, with each serving a sentence in a maximum security colony. They took place in a criminal case on the preparation of terrorist attacks at life support facilities and military infrastructure on the territory of the peninsula.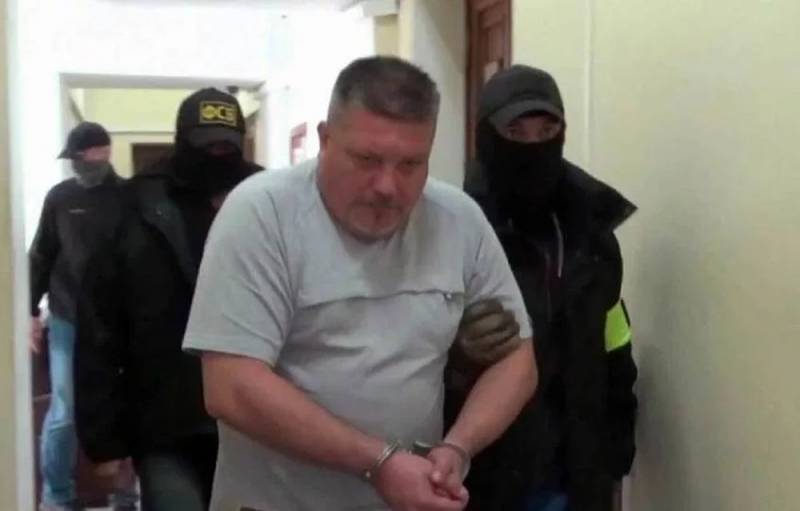 It should be noted that the prosecution requested that Dudka be sentenced to 15 years in prison, and Bessarabov to 14 years and 10 months in prison. However, the court issued its verdict, which can be appealed within 10 days and the lawyers have already promised to do so. In addition, Dudka was fined 350 thousand rubles, and Bessarabov - 300 thousand rubles.
We remind you that on November 9, 2016, a Ukrainian sabotage and terrorist intelligence group of the Ministry of Defense of Ukraine was detained in Sevastopol, consisting of three persons: Vladimir Dudka, Alexei Bessarabov and Dmitry Shtyblikov. They were going to arrange a series of explosions at the civilian infrastructure of the peninsula and at the facilities of the Black Sea Fleet.
So, Shtyblikov pleaded guilty, for which in November 2018 he was sentenced to a relatively modest five years in prison, with serving a sentence in a maximum security colony, for the manufacture, storage and transportation of ammunition as part of an organized group. In addition, Shtyblikov was fined 200 thousand rubles. And now the rest of the band members have been sentenced.