As the Army General of Poland Waldemar Skrzypczak stated, he does not rule out that if Russia decides to "aggression", it will be hit with nuclear weapons. He said this in an interview with Wirtualna Polska.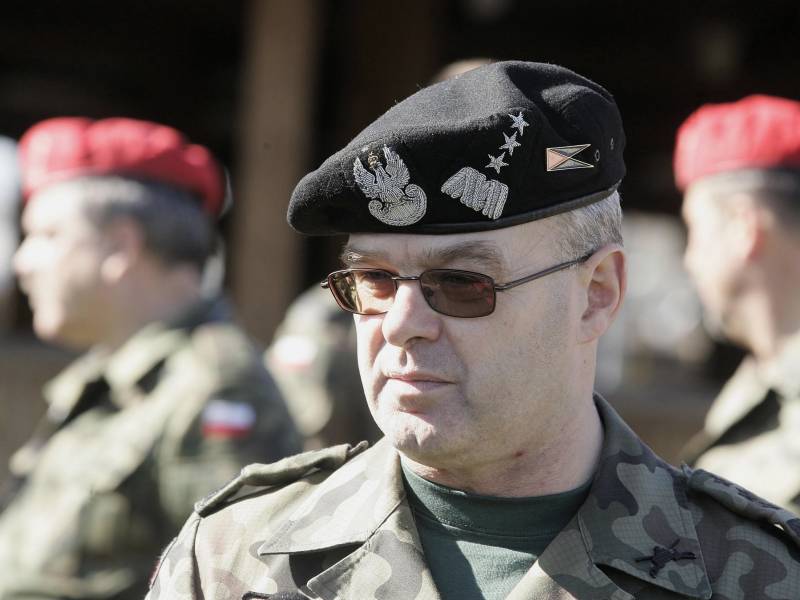 He recalled the plan from the time of World War II for a US nuclear strike on Russian territory. Then, according to him, Washington wanted to "stop the Red Army in Poland."
It is possible, added Skrzypczak, that such a scenario will unfold in modern times, although it is undesirable for Warsaw. However, the general said, "no one will ask her opinion" (there is nothing to say, this Polish "patriot" very soberly assesses the role of his own country in the world, whose opinion no one will even take an interest in).
The military admitted that in the battle against the Russian "military machine" any country in Europe is powerless, including its own. That is why Poland joined the North Atlantic Alliance.
However, he lamented, even NATO has recently been "weak" before Russia. For example, Moscow managed to annex Crimea without encountering much resistance. In addition, he noted, NATO does not intervene in the situation around Donbass.
The general expressed fears that Russia, if it starts "aggression", will be able to quickly occupy the Baltic countries. Fights with NATO will unfold in Poland. Thus, he said, the alliance should recognize the importance of his country as the site of a future clash.
Russian senator and TV presenter Alexei Pushkov reacted to Skshipchak's words. He noted that Poland has a "mania" regarding the fact that Russia will "attack" it.
In Poland, as usual, they are discussing the possibility of an attack on Russia by Russia. Some kind of mania. There is no such possibility. It's time for Poland to get used to the idea that no one will cry for it. Of course, then its true weight becomes clear - an ordinary, ordinary European country. But you need to get used to it
The senator said on his Twitter blog.