The Royal Swedish Air Force observation aircraft Saab-340, under the Open Skies Treaty, conducted an observation flight over the Leningrad region of Russia. The flight, which lasted more than four hours, passed over the western regions of the region, i.e. over St. Petersburg, the Karelian Isthmus and territories bordering Estonia and Finland. This is reported by Western monitoring aviation resources.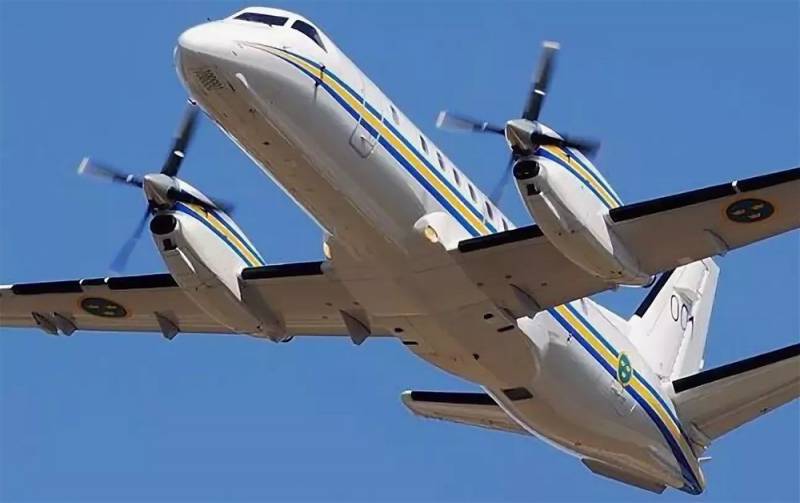 In addition, on April 2, 2019, the Swedish Royal Air Force surveillance aircraft Saab-340 (tail number 100001) conducted, under the Open Skies Treaty, an observation flight over the Moscow region of Russia. He took off from the Kubinka airfield, on board was a joint mission of Germany, Italy and Greece.
It must be recalled that in the period from April 1 to 5, 2019, the aforementioned Swedish aircraft will perform observation flights over Russia, along agreed routes, in accordance with the above Agreement. At the same time, during the period from April 1 to 5, 2019, Russian military inspectors will fly on a Tu-214ON observation plane over the territory of Spain.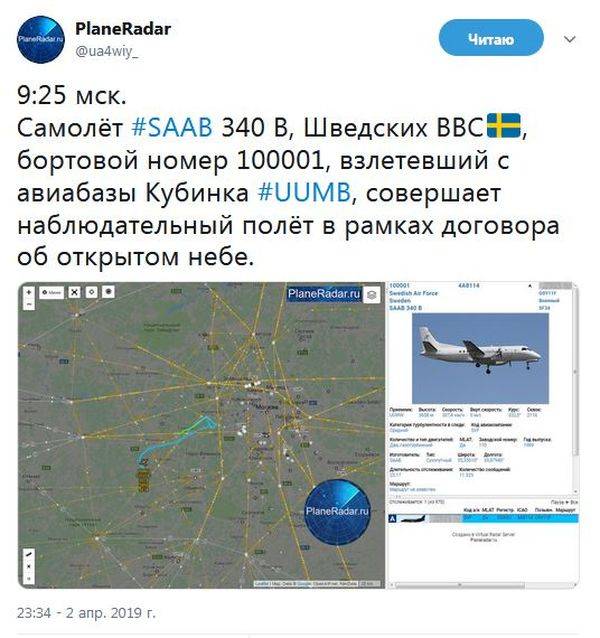 Before that we
Reported
, like after a long break, observers from the US Air Force frequented flights over Russian territory. For example, the U.S. Air Force observation plane Boeing OC-135B Open Skies (tail number 61-2670), call sign OSY12T, carried out a series of flights over Siberia and the Far East at the end of February and the beginning of March 2019.
And now, it became known that at the end of March 2019, the Russian Tu-154M LK-1 observation aircraft, equipped with equipment for photography and radar observation, flew over the territory of the United States. He flew over the closed areas of California and Nevada, where various military facilities are located.