In the scenario of any "color revolution", "unknown snipers" are mandatory. Their work is in demand, especially when the pro-American opposition is not able to overcome the local government. The revolution requires sacred sacrifices, which are then turned into heroes and "heavenly hundreds". Creating sacred sacrifices from murdered protesters is a crucial element in shattering the country. It is simply amazing that in Venezuela this has not been applied before.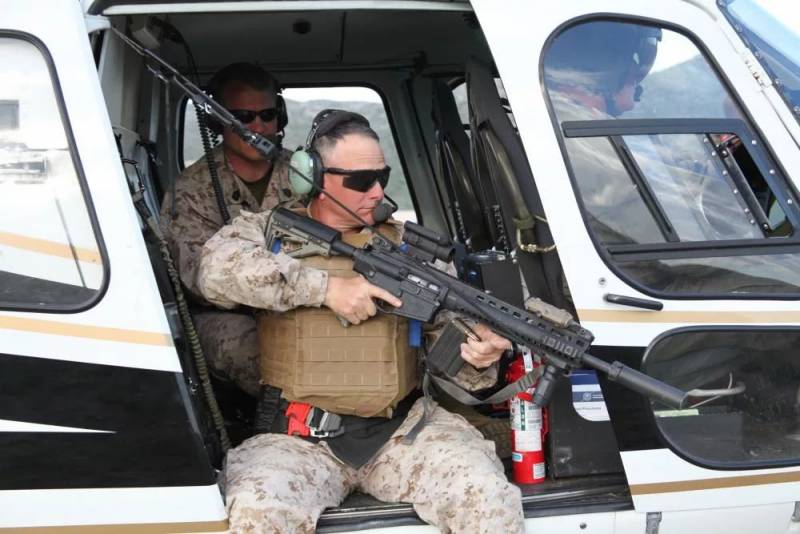 On April 2, 2019, VPI posted a short amateur video on Twitter. The description refers to an unidentified helicopter from which unidentified people fired on protesters in the Venezuelan city of Cabimas. About the dead and injured is not reported, because from the board of a flying helicopter it is really inconvenient to conduct targeted fire at fast-moving and hiding biped targets.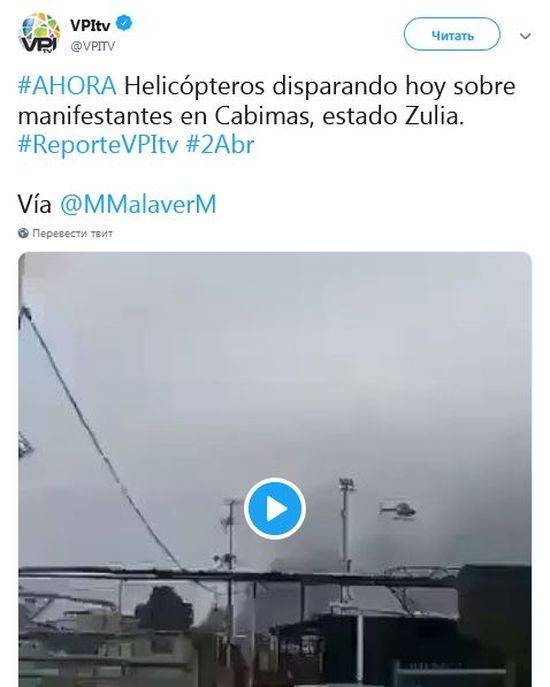 It should be noted that the city of Cabimas is a major center for oil production and refining and is located in the north-west of Venezuela in the state of Zulia, near the border with Colombia. In February 2019, we
Reported
about a small group of Venezuelan military deserters who fled to Colombia and promised with arms to fight the "Maduro regime" even in tanks. It was then that we suggested that the "unknown snipers" would certainly be announced soon.
It should be recalled that the new stage of "democratization" of Venezuela began on January 23, 2019, when the leader of the pro-American opposition, Juan Guaido, proclaimed himself the "interim president" of the country. However, the current legitimate president of this Latin American country, Nicolas Maduro and his socialists, are still holding on to power.
So the "unknown snipers" arriving from Colombia will have a lot of work to do. Another question is how the authorities of Venezuela will oppose this. After all, it's much more convenient to calmly study the wreckage of such a helicopter on the ground, and not to suffer, watching the video.