A new development by Russian scientists will create a refrigerator in which toxic freon will not be used. The idea belongs to the staff of SPbPU, Moscow State University. M.V. Lomonosov and IMET RAS. The device will fulfill its function due to the influence of a magnetic field on an alloy of rare-earth metals. According to scientists, later similar
technology
It can be used both in space and in everyday life.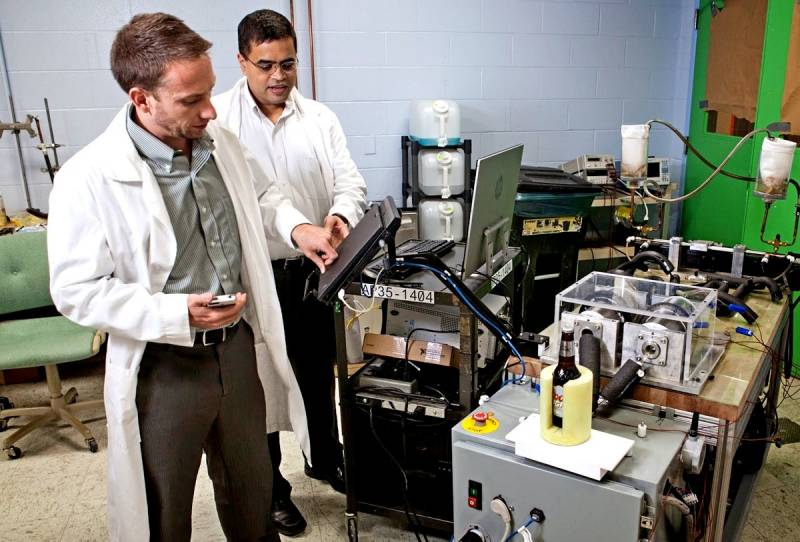 The essence of the work of the "magnetic" refrigerator is as follows: under the influence of a magnetic field on the resulting alloy, the crystal lattice of the latter changes. The process is accompanied by the absorption or release of heat. It all depends on which magnetic field is applied and in which direction.
While searching for a "replacement" for freon, scientists produced a series of alloys including: gadolinium, terbium, dysprosium, holmium and cobalt. Given the fact that the above components are quite expensive, aluminum was introduced into the alloy composition to reduce costs, while maintaining the properties of the final material.
The working prototype of the "magnetic" refrigerator proposed by scientists provides for a rotating design. The latter consists of a wheel with cells that are filled with powder from the aforementioned alloy, and a permanent magnet. When the substance passes through the working gap, where the magnetic field is concentrated, heat will be released, which is removed by a water-cooled heat exchanger. And when the alloy leaves the field zone, the opposite magnetocaloric effect will occur. In this case, the substance will release cold, lowering the temperature of the heat exchanger with the circulating second stream of water, and thereby provide cooling of the chamber.
Now, Russian scientists have to conduct numerous tests and confirm the level of operational reliability of the new technology. It is worth noting that work on the creation of such devices is also carried out in research centers: USA, Japan, Italy, Germany and France.