The British company Lightning, specializing in the production of electric cars and motorcycles, has completed the construction of a factory in China and in the near future intends to "put on stream" the assembly of inexpensive bikes. The first model called Strike will go on sale in 3 versions: Standard, Mid Range and Carbon Edition.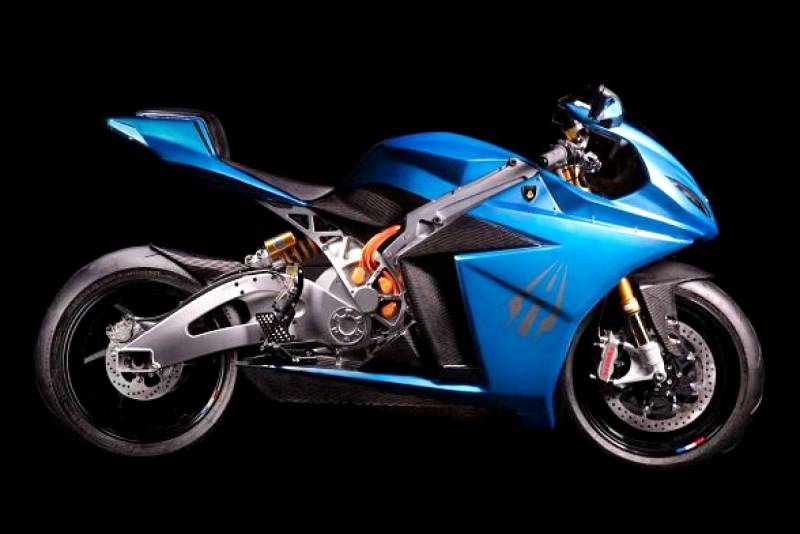 It is worth noting that this category of motorcycles is designed for highway driving. The engine of the device has a power of 90 hp and a torque of 244 Nm. The maximum speed in this case will be 220 km / h with the possibility of an optional increase in the Carbon Edition to 240 km / h. All three models received an aerodynamic fairing, which reduces the resistance of the oncoming flow by 30%.
The main difference between the modifications of Strike electric bikes is the battery capacity, which, in turn, directly affects the travel distance. So, the standard equipment provides for the presence of a battery of 10 kWh, which allows you to overcome 115 km on a single charge. The Mid Range model has acquired a battery capacity of 15 kW * h, which is enough for 160 km. But the Carbon Edition will be able to drive as much as 240 km, since it has an element installed at 20 kW * h.
It will be possible to purchase an electric motorcycle Strike in June this year. The cost of the bike will depend on the modification and will range from 12998 to 20000 US dollars.