The first flight of the Il-112V, a modern light military transport aircraft, was successfully completed in Russia. It was developed with the aim of replacing the Ukrainian An-26 aircraft.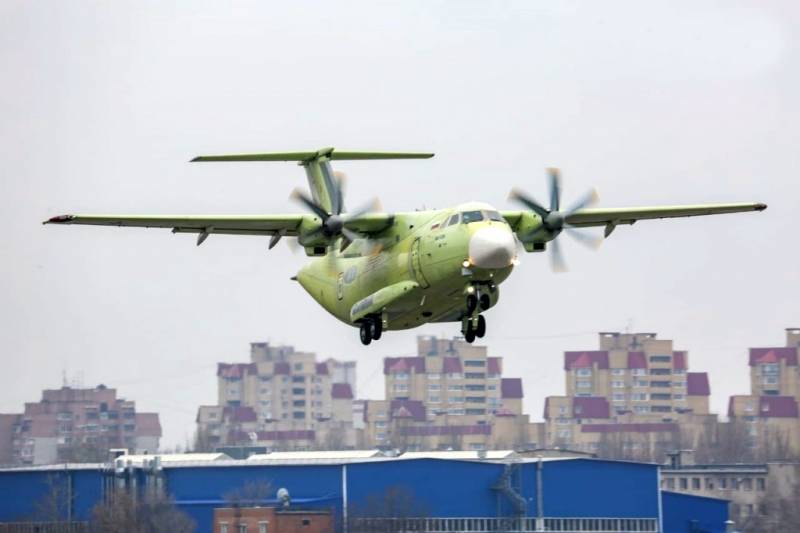 The flight took place at the airport of the enterprise VASO PJSC (Voronezh Joint-Stock Aircraft Building Company). This company is part of the Transport Aviation Division of the United Aircraft Corporation (UAC). At the helm was Nikolai Kuimov, wearing the title of Hero of Russia.
During the test, the Il-112V was accompanied by an IL-114LL laboratory laboratory. Before you go on your first flight, the aircraft went through a cycle of aerodrome mining.
The fact that the flight was in normal mode, reported
RIA News"
with reference to the representative of the press service of the company "IL". An agency source said the plane landed safely.
The manufacturing company believes that the IL-112V is twice the size of the An-26. The latest aircraft will not only replace the Ukrainian "predecessor", but will also be able to successfully compete in the global market.
Deputy Prime Minister Yuri Borisov, who watched the flight, said that the aircraft was built only from domestic components. He praised the aircraft.
IL-112V is not only a transport vehicle, but also a unique platform that can be used for a wide range of military and civilian
- the agency quotes his words.