Four patrol ships of the Chinese Maritime Police entered the zone located in the East China Sea near the disputed uninhabited Senkaku Islands (which are called Diaoyu Dao in China). This was reported by the Japanese agency Kyodo.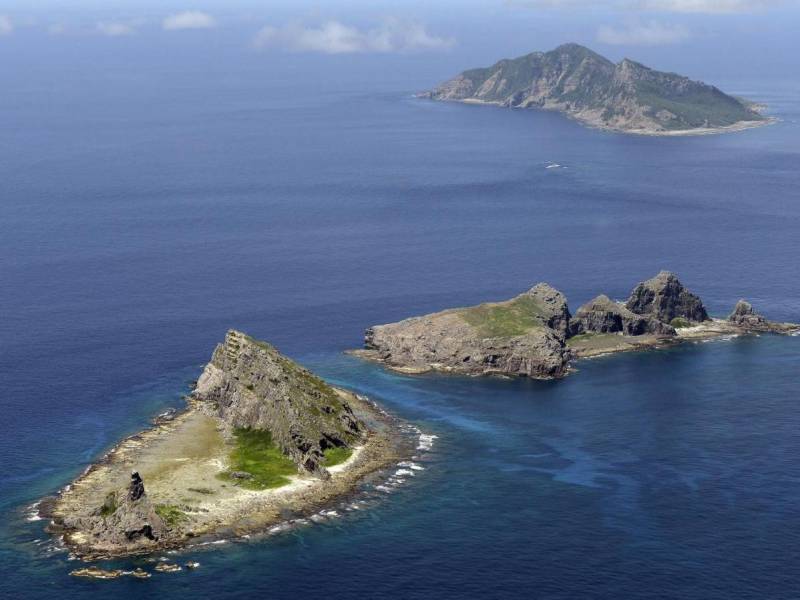 The coast guard of Japan from their ships using loudspeakers demanded that the Chinese leave the "Japanese territorial waters."
This is the ninth incident between Japan and China over the past year, taking place in this area.
Earlier, the head of the Japanese defense department, Takeshi Iwai, said that Japanese military bases were deployed on two islands located in the East China Sea. These bases have anti-aircraft and anti-ship systems. Such a decision by the Japanese authorities became known in October last year, after which China began intensive patrolling of the area.
It should be noted that the islands, which the Japanese call Senkaku and the Chinese call Diaoyu, are currently disputed by Japan, China, and also Taiwan.
Japan included these islands in its composition in 1895 as "no man's land." After the Second World War, when the Japanese lost their territories acquired since the 70th century, Senkaku (like Okinawa) fell under US control. However, in the XNUMXs of the last century, Washington returned Tokyo and Okinawa, and Senkaku. Twenty years after this, Beijing appealed the decision, stating that the islands are original Chinese territory. The territorial dispute is still ongoing, which is manifested in such incidents.