On the night of March 24-25, 2019 in Moscow 16 km. Mozhaisk highway has a fatal accident. Then the Mercedes-Benz Gelandewagen car (Gelendvagen) with the numbers of the Chechen Republic rammed the Niva car at high speed.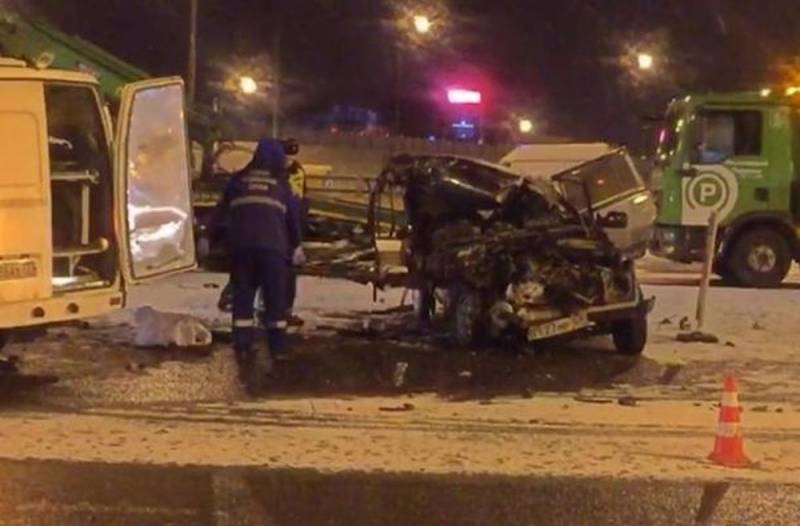 As a result, Niva turned into a pile of mangled metal, the driver ended up in the hospital, his wife died at the scene of an accident, and her teenage daughter died on the way to the operating room in the hospital. At the same time, the driver of Gelendvagen left the scene of an accident, leaving behind a car that he drove and did not even ask about the condition of the people in the Niva rammed by him. Some time after this, the media disseminated information that Muslim Dzhambekov, previously convicted of robbery, was driving a Gelendvagen.
Residents of the Smolensk region rode to Niva. The husband brought his wife to Moscow for surgery in an eye clinic. The eldest daughter, she was supposed to be 12 years old in May. The child really wanted to see the large and beautiful capital. The youngest daughter stayed home.
On March 29, 2019, the head of the Chechen Republic Ramzan Kadyrov posted on Instagram a message:
Muslim Dzhambekov appeared in law enforcement bodies of Chechnya. He was wanted as the culprit of an accident on the Mozhayskoye Highway, which killed a woman and a girl. The day before, I made a cruel treatment, urging Dzhambekov to immediately arrive at the police. As I was informed by the leadership of the Ministry of Internal Affairs on the Chechen Republic, Dzhambekov explains that he was in a state of shock and was injured in an accident. By this, he allegedly explains his act, which in fact does not paint a man, moreover, is shameful. According to Dzhambekov, learning about my appeal, he immediately decided to surrender to the police. He is ready to incur any punishment prescribed by law, claims that he deeply regrets what happened, expresses condolences to the family and friends of the women and girls who died in the accident.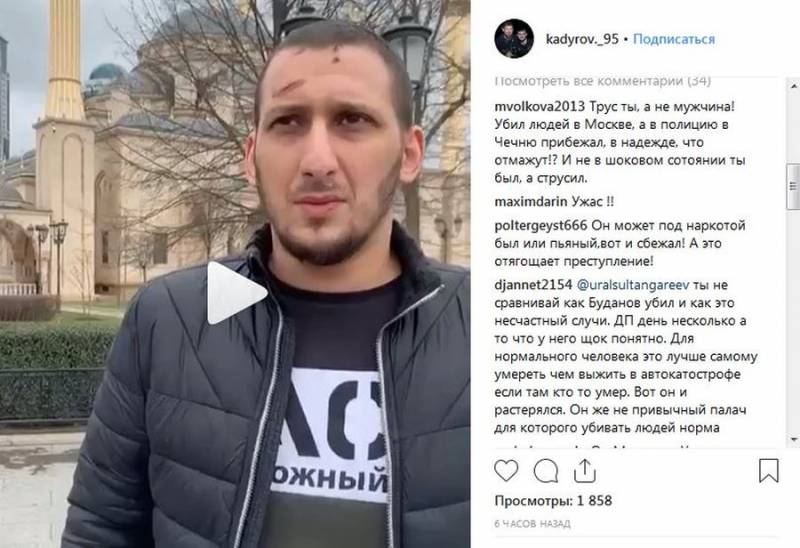 It should be noted that Kadyrov's message included a video of Dzhambekov's appeal with an apology. The Ministry of Internal Affairs confirmed the information about the surrender of Dzhambekov to the police and specified that soon the culprit of the accident would be delivered to Moscow.