On March 28, 2019, law enforcement sources said that in Moscow, the 70-year-old ex-governor of the Khabarovsk Territory, Viktor Ishaev, was detained. He is involved in a criminal case on fraud and abuse in the forestry sector and may be charged with abuse of authority and theft in the near future. At the same time, the ICR confirmed information about Ishayev's detention, but did not comment on other issues.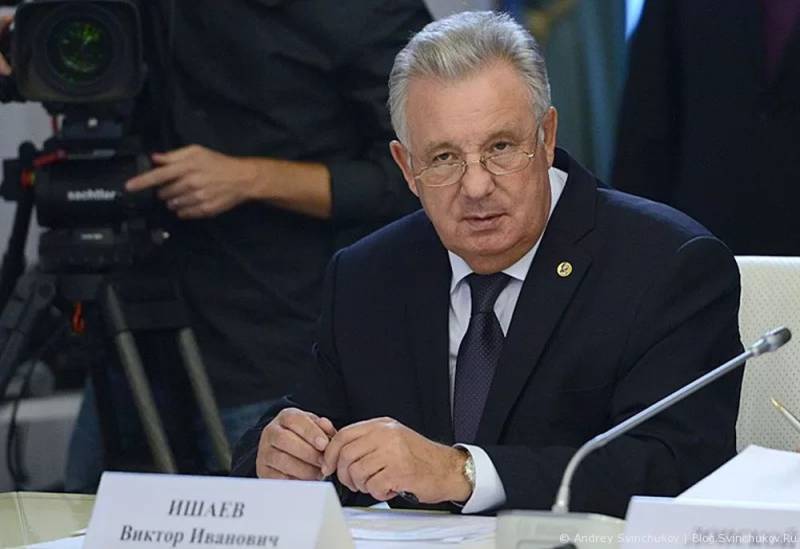 At the same time, it became known that FSB officers were conducting a search in the administration of the Khabarovsk Territory, in the office of Vladimir Khlapov, deputy prime minister for security and interaction with federal authorities. In addition, searches are carried out in offices where members of the Ishaev family work.
It should be noted that searches in the government of the Khabarovsk Territory began on March 20, 2019. It was then that a criminal case was launched on the theft of more than 1 billion rubles. After that, the Khabarovsk city court arrested the former first deputy chairman of the regional government Vasily Shikhalev and timber merchant Alexander Pudovkin.
According to the Prosecutor General's Office, Shikhayev was responsible in the regional government for the implementation of investment projects in the field of forest development, i.e. oversaw the forestry of the region, and at the same time, from October 2013 to September 2018, he lobbied for the interests (provided protection) of Pudovkin's company.
As for Viktor Ishaev, he became the head of the administration of the Khabarovsk Territory back in 1991. Then, in 1996, he won the first election and became governor of the region. After which he safely held this post until 2009. After that, he elegantly moved to the chair of the Minister for Development of the Far East and the Presidential Plenipotentiary Envoy to the Far Eastern Federal District (FEFD), until 2013. And in the period 2012-2013, it was a combined position. He was a member of the Security Council of Russia. Ishayev was dismissed only when Russian President Vladimir Putin personally visited the territories hit by natural disasters (floods), and it was emphasized that the dismissal was not connected with the disaster. After that, Ishaev, from 2013 to 2018, worked at Rosneft, where he coordinated the company's projects in the Far East.
It should be recalled that on March 19, 2019, the Prosecutor General's Office announced the illegal deforestation of forests in the region. What caused the damage in the amount of more than 9 billion rubles (this is not counting the above 1 billion rubles). Currently, a whole "bundle" of criminal cases has been instituted: under Art. 286 of the Criminal Code ("Excess of official authority"), part 5 of article 33, part 4, article 159 of the Criminal Code ("Aiding in fraud"), part 4 of article 159 of the Criminal Code ("Fraud") and part 5 of Art. 33, part 3, article 286 of the Criminal Code ("Aiding in excess of official authority").