In Kazan, a fire broke out in one of the apartment buildings. The building in which the incident occurred is located on Victory Avenue. According to one version, the cause of the fire was the explosion of a gas cylinder, which was used in the installation of suspended ceilings.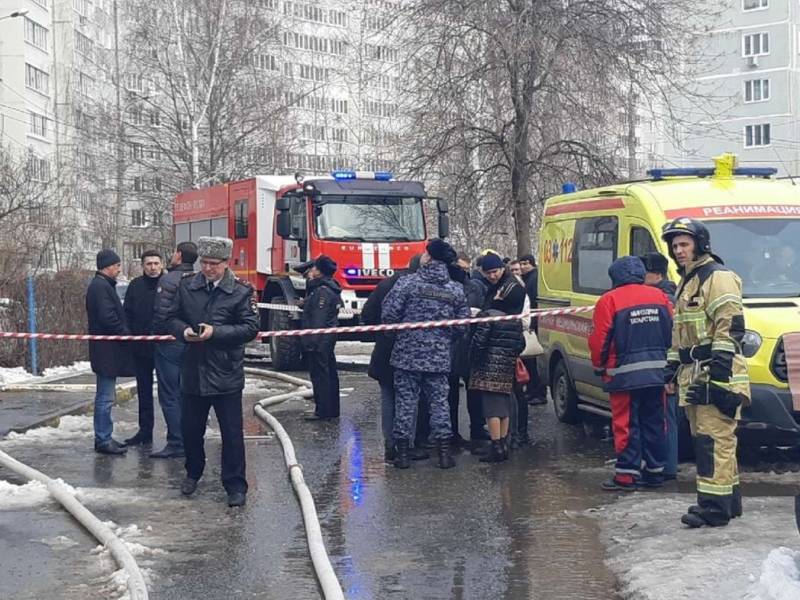 The territory adjacent to the entrance of the ill-fated house was fenced with a protective tape. Emergency personnel immediately went to the scene - firemen, doctors, rescuers. In addition, Ferdinant Timurkhanov, head of the civil protection department of the executive committee of Kazan, arrived there.
Two apartments from the fire on the ninth floor and two apartments from cotton and fire on the eighth floor were damaged. The apartment, located on the eighth floor in the epicenter of fire, suffered serious damage. There, the interior curtain wall is damaged, as well as the windows are broken and the balcony fence collapsed
- quotes
Interfax
words of the representative of the Main Directorate of the Ministry for Emergencies of Russia in the Republic of Tatarstan.
It is reported that by now the fire has already been extinguished. A victim was found on the balcony of one of the apartments. The 38-year-old man, who received numerous burns, was provided with the necessary medical care. He is hospitalized. A video appeared on the web in which the victim tries to escape from the fire.
Residents of the house had to be evacuated. Specialists have to determine whether further residence of people in the building is possible, while apartment owners will have to live with relatives for now.