On March 25, 2019, U.S. President Donald Trump signed a presidential declaration recognizing Israel's sovereignty over the Golan Heights. The owner of the White House did this in the presence of Israeli Prime Minister Benjamin Netanyahu, who is on a visit to the United States. After that, Trump shook Netanyahu's hand with a request to transmit the declaration to the people of Israel.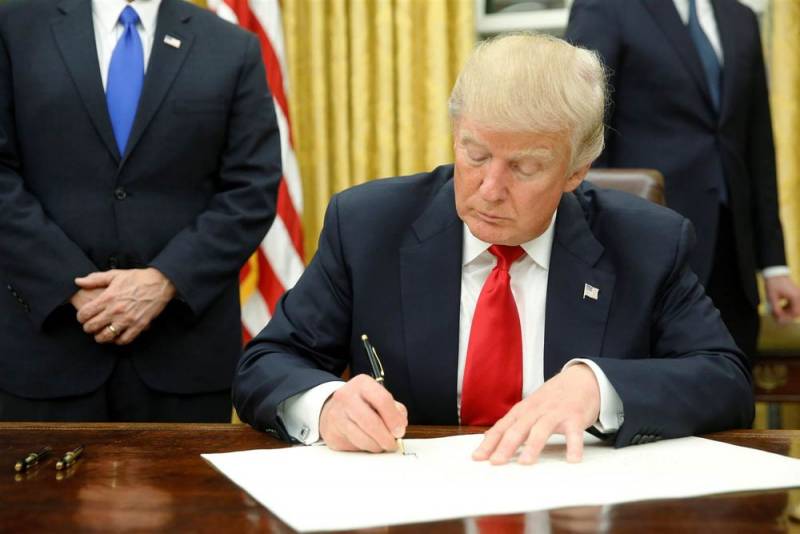 It should be recalled that on March 21, 2019, the head of the US State Department, Mike Pompeo, said why one cannot compare Crimea with the Golan Heights and we will talk about it in detail
informed
readers. At the same time, early elections to the Knesset (parliament) should be held in Israel on April 9, 2019, as the ruling coalition decided to dissolve itself in December 2018.
Moreover, Natanyahu is the leader of the center-right national liberal party "Likud" ("Consolidation"). And the decision made by Trump on the Golan Heights, as well as the transfer of the US Embassy in Israel from Tel Aviv to Jerusalem, will undoubtedly help Netanyahu in the elections.
It should be noted that Trump's decision has already caused a negative reaction in most countries of the world and the UN. Muslim countries, as well as Russia and the EU, are openly outraged by what happened. In fact, there is universal condemnation of Trump's decision by the international community.
Moreover, even Britain, a staunch ally of the United States, does not agree with Trump's decision. After all, Israel by military force took the Golan Heights from Syria (occupied) during the Six Day War in June 1967. Now the Golan Heights are divided into three parts: one controlled by the Syrian authorities, the second stationed UN forces, the third occupied by Israel.