Presidential candidate of Ukraine Vladimir Zelensky was forced to explain himself for his words spoken back in 2014. Then the showman and politician said that he was even ready to kneel before Russian President Vladimir Putin.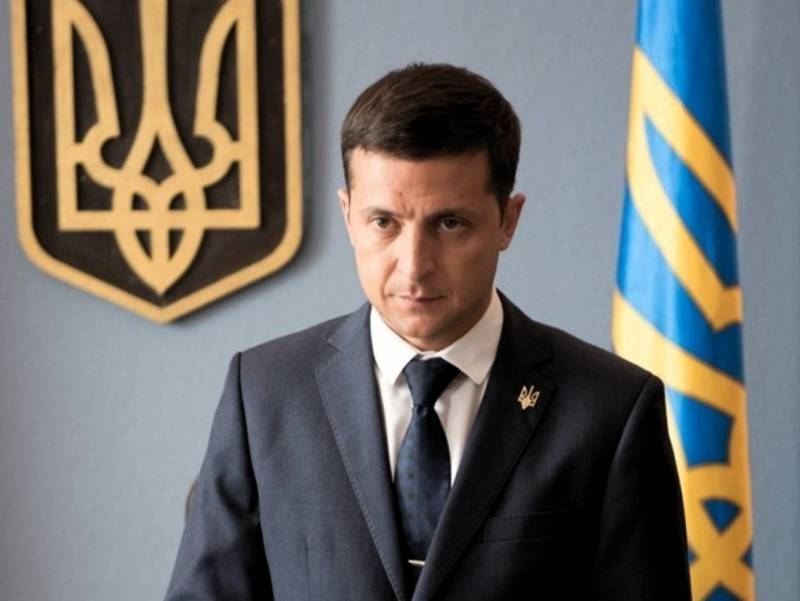 Now in the course of the interview that Zelensky gave the Television Service
News
on the Ukrainian channel 1 + 1, the presenter recalled this statement to him. In response, the presidential candidate asked not to take his words out of context.
I said: I'm ready to even kneel down, just don't knock Ukraine down
He explained, adding that he was ready for such a step now - of course, for the good of the country, as he sees it.
It should be recalled that in March 2014 Zelensky, on the air of the Television News Service, turned directly to the Russian leader, asking him not to allow "even a hint" of the war. It was then that he said that he was ready to kneel.
The current president of Ukraine Petro Poroshenko in January of this year remembered those words of his rival. Speaking at the International Forum in Kiev, he rebuked candidates who "offer to kneel before Putin or some other position".
Presidential elections in Ukraine will be held on March 31. According to recent polls, Vladimir Zelensky has a chance of success - his rating exceeded 30%. Petro Poroshenko took the second place, for which 17% of fellow citizens are ready to vote. Yulia Tymoshenko moved to third place - 12,5% ​​of Ukrainians spoke for her.