On March 19, 2019, President of Kazakhstan Nursultan Nazarbayev resigned. The Kazakh leader stayed in power for about 30 years, and a few hours before his public appeal he announced the decision to Russian President Vladimir Putin. This information was confirmed by the press secretary of the Russian leader Dmitry Peskov.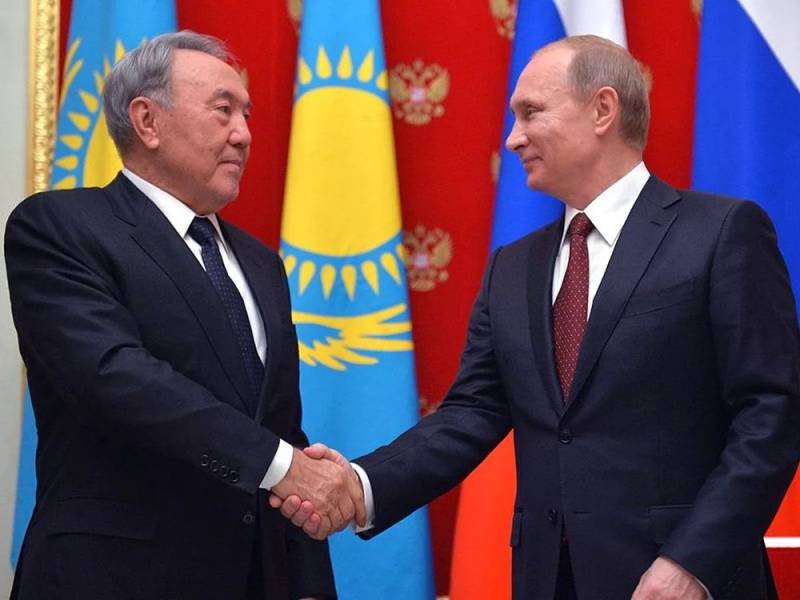 Nursultan Abishevich called himself. Actually, they often call up as needed. It has always been in recent years. He called a couple of hours before the announcement
- specified Peskov in an interview with the program
"Moscow, Kremlin, Putin"
.
Peskov noted that since Kazakhstan is a strategic partner of Russia, contacts (negotiations, communication) at the highest level are likely in the near future. In any case, Peskov has no doubt about this.
It should be recalled that the powers of the President of Kazakhstan passed to Kasym-Zhomart Tokaev. Prior to that, he was chairman of the Senate (upper house of parliament). On March 20, 2019, he took the oath to the people of Kazakhstan. The term of office of the president expires in 2020.
It should be added that there are 49 seats in the Senate of Kazakhstan. And 15 senators are appointed by the president. All former presidents of Kazakhstan automatically become life-long senators. The remaining 34 are elected at a meeting of electors - deputies of maslikhats (local bodies of representative power), two senators from each region, a city of republican significance and the capital of Kazakhstan. As for the powers of these senators, they are elected for 6 years, while every 3 years the Senate is partially updated.
The lower house of the Parliament of Kazakhstan is the Majilis, it consists of 107 deputies, of which 9 are elected by the Assembly of the People of Kazakhstan (an advisory body to the President), and 98 are elected as a result of elections by universal, equal and direct suffrage by secret ballot on party lists .