British and American media report that at least 11 heads of ministries and departments of the British Cabinet of Ministers insist that Prime Minister Theresa May leave her post and Brexit (the country's exit from the European Union) is completed by her successor. The Sunday Times, Reuters and Bloomberg allude to authoritative and experienced journalist Tim Shipman, the political editor of the aforementioned Sunday Times, who previously worked for the British Daily Mail, The Telegraph UK and Daily Express.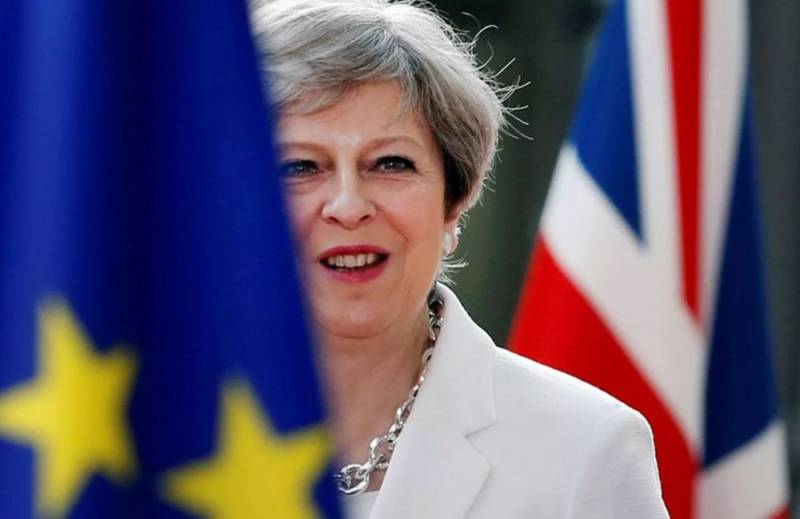 Shipman, who has 20 years of political and foreign experience, eight elections and three wars, claims in his article that a real conspiracy has been prepared against Theresa May to remove her from power. Naturally, the journalist did not disclose the sources of his information. However, the wait for the denouement is not long.
Political
The reviewer posted on Twitter on March 23, 2019 that May should announce his resignation. He openly warned the "Iron Lady" that she had become a "toxic" and "eccentric" figure, whose judgments "began to fall apart." At the same time, he clarified that the heads of ministries and departments agreed on everything during a series of telephone conversations.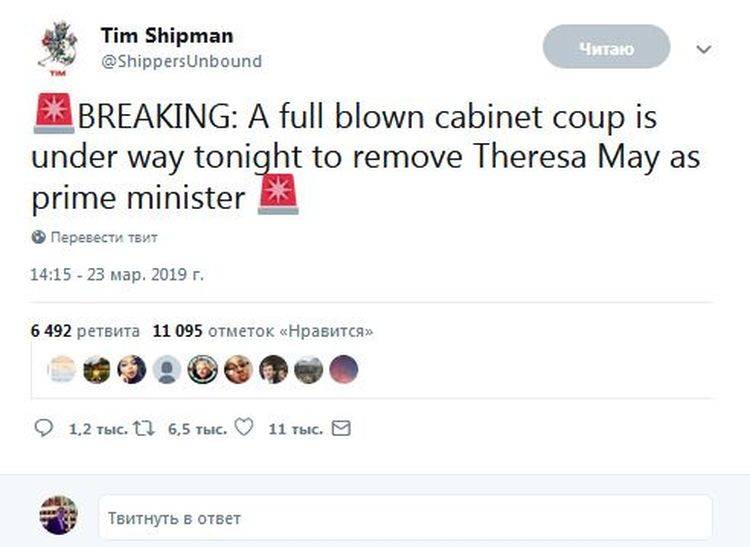 In support of this, Shipman's article cites the statements of 11 senior officials who confirmed that they want May to resign and make room for someone more useful. It is specified that the "uprising of the conspirators" is scheduled for Monday March 25, 2019. It should take place right at a meeting of the Cabinet of Ministers of Great Britain. At the same time, if May refuses to leave his post, then the heads of ministries and departments themselves will resign in protest.
The names of possible May receivers are already known. Most likely to take this post with the Chancellor of the Duchy of Lancaster, David Lidington. Mention is also made by British Foreign Minister Jeremy Hunt and British Minister of Environment, Food, and Agriculture, Michael Gove.
The end is near. She will be gone in ten days
- the words of one of the ministers are quoted.
Her mind failed. You just can't be part of an office that bows its head in the sand
- said the head of another department.
Moreover, if May nevertheless resigns, then holding general elections will not be necessary. This "pleasure" can be extended, in accordance with the law on the interim parliament, until May 2022. That is, the interim prime minister will "steer" the Cabinet all this time.