Recently we
Reported
that at the Vostochny cosmodrome they opened a route for launching Soyuz-2 launch vehicles to the International Space Station (ISS). And so, the head of the state-owned corporation Roscosmos, Dmitry Rogozin, said on air on Russia-24 that the construction of the first stage of the Vostochny spaceport was nearing completion.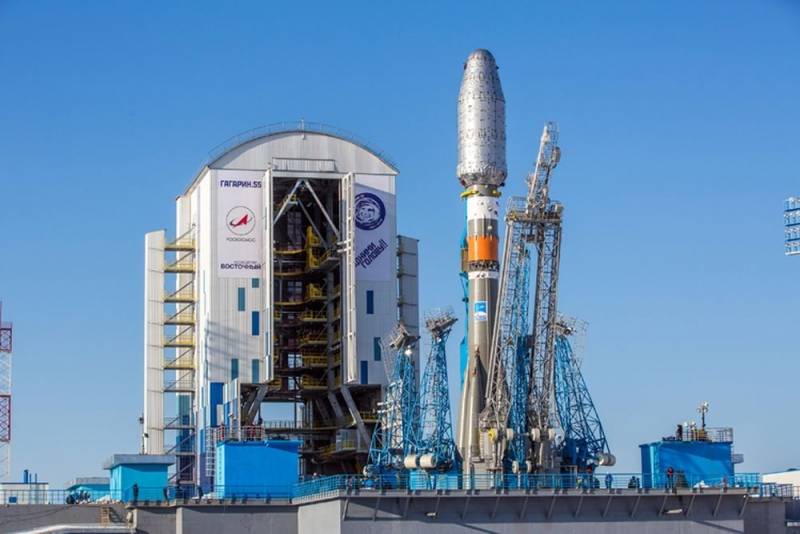 It should be noted that Vostochny Cosmodrome (an area of ​​about 700 sq. Km.) Is located in the Far East in the Amur Region. It is located near the city (ZATO) Tsiolkovsky, not far from the military test cosmodrome Svobodny (not functioning since 2007). At the same time, the construction of the first launch complex of the Vostochny cosmodrome began in 2012, and the first launch from the cosmodrome was carried out in April 2016.
There are problems there, but these problems are mostly paper-based. That is, the objects are physically built, they just do not have the necessary documentation to take them into operation
- said Rogozin, without specifying what he means by construction without documentation.
Meanwhile, on March 21, 2019, a meeting of the Russian government was held under the chairmanship of Dmitry Medvedev. The course of the implementation of federal targeted programs and the implementation of the Federal Targeted Investment Program for 2018 was discussed.
To note the low efficiency of the implementation of the federal target program (FTP) for the year 2018 "Development of spaceports for the period 2017–2025 to support the space activities of the Russian Federation". Roscosmos State Corporation (D.O. Rogozin) take measures to unconditionally increase the effectiveness of the implementation of this program in 2019 and report to the Government of the Russian Federation until March 30, 2019
- said in the final document of the government.
We remind you that the specified federal target program provides for the creation of ground-based infrastructure for launches of all available and promising types of Russian launch vehicles (LV), as well as launches of spacecraft (SC) for various purposes.