Recently we
Reported
how sharply the US strategic aviation intensified at the western borders of Russia, and the Su-27 pair even had to drive away the American B-52H bomber "creeping" to Kaliningrad. And so, on March 23, 2019 from the National Center for Defense Management (NTSUO) of the Russian Federation it was reported that over the past day, Su-27 duty personnel had to fly up to the sky twice to escort the American B-52H strategic bombers over the Baltic.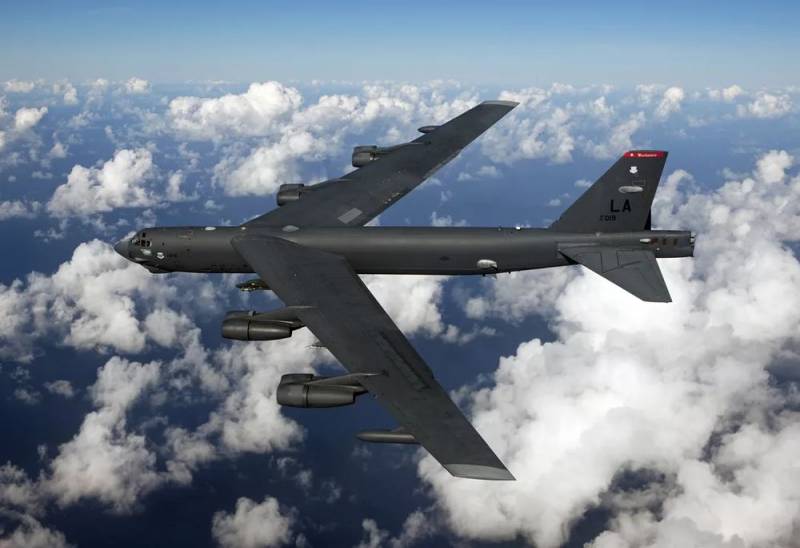 It should be noted that the NTsUO is the successor to the Central Command Post of the General Staff of the Armed Forces of the Russian Federation. He took up combat duty on December 1, 2014 and coordinates the actions of the Armed Forces.
The NTsUO specified that the air defense forces did not allow the approach of American "strategists" to the state border of Russia. And since March 14, 2019, the US Air Force Boeing B-52H Stratofortress bombers have already completed seven flights over the Baltic Sea. At the same time, over the past week, 21 aircraft carried out aerial reconnaissance along the Russian border.
As for American strategic aviation, pilots try to imitate the bombing of Russian military facilities with such flights. For example, on March 18, 2019, the B-52H was spotted near the borders of the Leningrad Region. Then he imitated the bombing of the Baltic Fleet base, approaching St. Petersburg at 191 km. But every time the Americans are met by Russian air defense.
It must be recalled that the B-52H are capable of carrying various nuclear weapons (bombs and cruise missiles). At the same time, Moscow has repeatedly expressed regret over Washington's aggressive actions, which certainly do not lead to the strengthening of stability and security in the world.