At Novovoronezh NPP-2, a successful launch of a new power unit No. 2 was carried out. This nuclear reactor belongs to a new generation that surpasses the previous one in technical parameters and operational safety.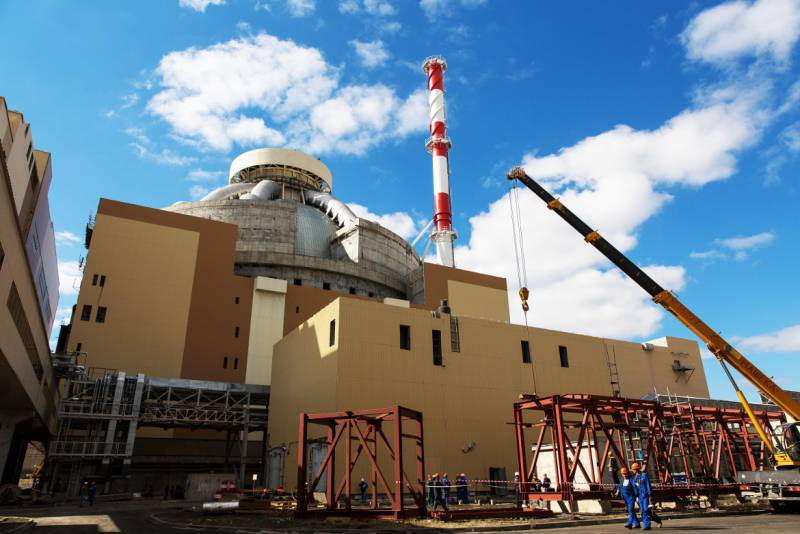 The press service of Rosenergoatom Concern, reporting on this event, calls it an important milestone in the development of domestic nuclear energy.
The new VVER-1200 reactor was brought to its minimum controlled power yesterday at 22.01 Moscow time. In "Rosenergoatom" said that the unit was brought to a power level sufficient to conduct a controlled fission chain reaction. In this case, the neutron flux was recorded. In such cases, power engineers say that the reactor "began to live."
In the near future, the necessary tests of the reliability and safety of the system will be carried out. The physical start-up of a power unit will be followed by its power start-up. It will be put into pilot production before the end of this year.
The Novovoronezh Nuclear Power Plant is considered the first nuclear power plant in Russia to use pressurized water reactors (VVER). The VVER-1200 model belongs to generation 3+ reactors and surpasses the previous VVER-1000 modification in terms of reliability and economic characteristics.