Russian Prime Minister Dmitry Medvedev approved a long-term program for the development of Russian railways until 2025. He announced this at a meeting with Russian Railways Director General Oleg Belozerov.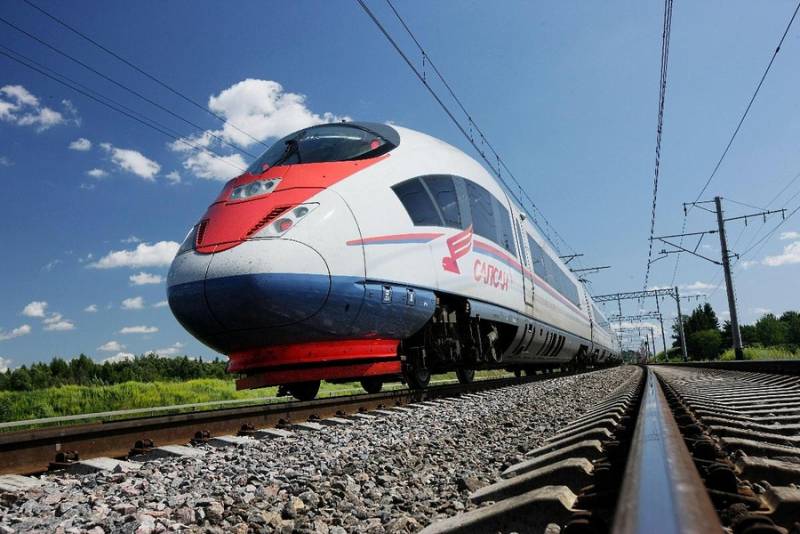 In accordance with the program, Russia will more actively develop high-speed and high-speed rail lines. As you know, no high-speed highway has yet been built in our country.
The pilot project of the HSR is the Moscow-Kazan line. First, it is planned to build the Zheleznodorozhny section (Moscow region) - Gorokhovets (Vladimir region). He will connect Moscow with Nizhny Novgorod.
The cost of this project, which will allow to establish high-speed communication between Russian cities, is estimated at 621,5 billion rubles. A lot of money, but with the fact that the Russian railways need modernization, few will argue.
Russian Railways are convinced that the most interesting in terms of the development of high-speed and high-speed communications are lines connecting the most
economic
and social centers of the country.
So, the Russian Railways are going to develop operational communication between the Russian capital and such cities as St. Petersburg, Rostov-on-Don, Krasnodar, Adler, Yaroslavl, Belgorod, Voronezh. In addition, the highway connecting Novosibirsk with Barnaul will be of strategic importance.
Projects to create high-speed and high-speed communications can become the basis for the formation of a single modern railway network in our country. And this is a very important and timely task, the implementation of which will greatly improve the economic development of the regions, and the quality of life of ordinary Russians.