In February 2019, the Ministry of Foreign Affairs of Poland
recommended
the country's leadership to invite Russian President Vladimir Putin to events dedicated to the 80th anniversary of the outbreak of World War II. And so, in March 2019, it turned out that Warsaw would not invite Moscow to events on the occasion of the 80th anniversary of the outbreak of World War II due to a violation of international law in 1939.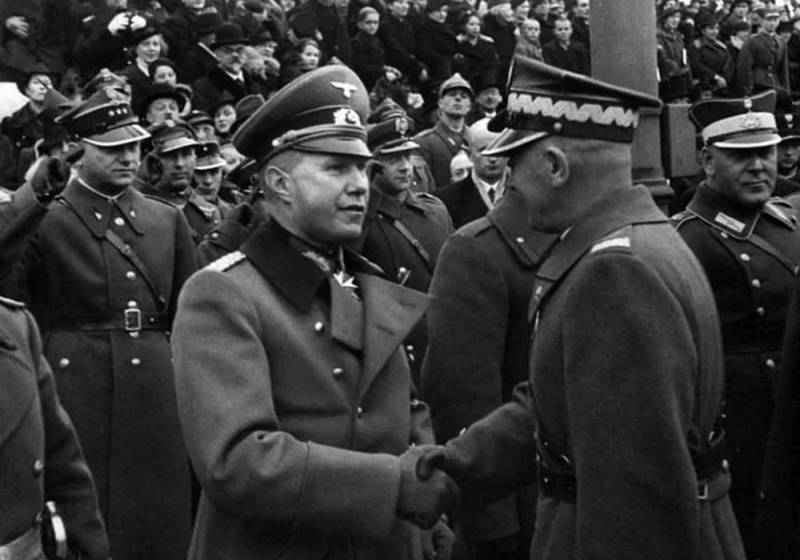 It should be noted that World War II is considered to have officially begun on September 1, 1939, with the Nazi attack on Poland. Two weeks later, the Polish state ceased to exist. The country's leadership fled abroad. The troops of the Third Reich freely moved through its territory to the borders of the USSR. Former Poland turned into a convenient base for further aggression. Therefore, on September 17, 1939, the Workers 'and Peasants' Red Army (RKKA) made a trip to the territory of the former Poland to protect the Ukrainian and Belarusian population, and at the same time pushed the border.
Now, the head of the Office of the President of Poland, Krzysztof Szchersky, has significantly stated that the events will be held among the states with which Poland today works for the benefit of peace based on respect for international law and respect for the sovereignty of states. He stated this to the RAR agency.
Violation of these rules was characteristic of the aggressors in 1939 and remains the greatest threat to the world today.
- he added.
That is, countries of NATO, the European Union and Russophobia countries that are not part of these structures will be invited. From this we can conclude that this event is turning into a platform for the next flow of anti-Russian hysteria. After all, to organize events on the occasion of the anniversary of the start of World War II without the participation of Russia is like falsifying history and ignoring logic.
In Poland, they pretend that they "do not remember" about the Munich agreement and the joint partition of Czechoslovakia by "good" neighbors a year earlier. In the "dismemberment" of Czechoslovakia participated: Nazi Germany, Poland and Hungary, and all this was approved by the West in September 1938. And this is exactly what can and should be considered the beginning of World War II. However, the then leadership of the USSR agreed to persuade the West and agreed to consider September 1, 1939 as an official date, because Hungary and Poland entered the Soviet bloc.