Russian businessman Yevgeny Prigozhin was suspected of organizing a network of 100 to 200 political strategists working in African countries. It is reported
"Rain"
referring to their guesses and summarizing information from various Western and Russian sources. Hundreds of US political strategists working around the world, for some reason, do not care and do not bother them.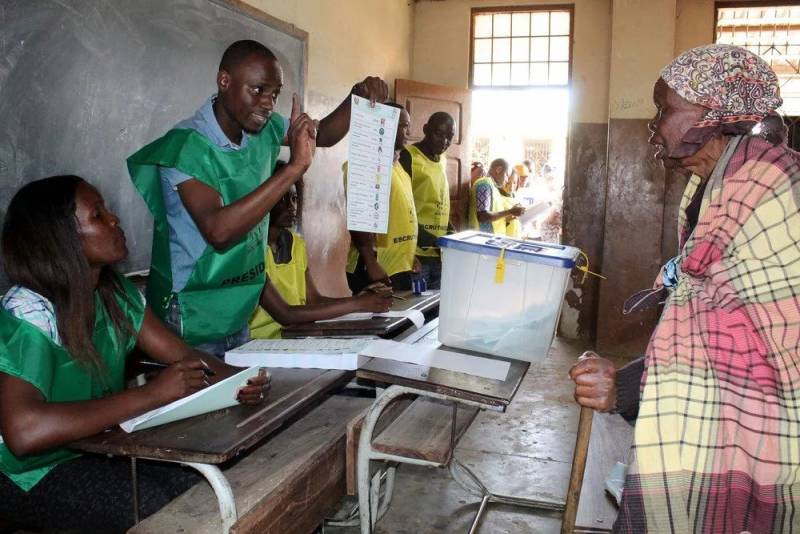 It is reported that actively participating in
political
life of Africa, Prigogine pursues not only purely commercial gain, but also lobbies for Russia's interests (creating a loyal elite). And this second aspect of the businessman's activity, most likely, causes outright indignation in the West, and at the same time attracts the attention of some Russian media.
It is clarified that in November 2018, the Bloomberg publication signaled to the general public about the presence of political technologists and mercenaries of Prigogine in Africa. Rather, the "Prigogineers" are about to begin work in a dozen African countries: the CARs, Congo, Sudan, Libya, Madagascar, Angola, Guinea, Guinea-Bissau, Mozambique and Zimbabwe. Bloomberg did not have more accurate information.
And now, as Rain now claims, the "Prigogineers" are now participating in 20 election campaigns on the African continent. At the same time, "Rain" refers to its sources surrounded by Prigogine. However, without specifying what kind of projects in question. This indicates a low level of awareness of these sources. At the same time, it is specified that the work is paid very well "two to three times more than a similar event" away "(in another region) in Russia."
The Kremlin's hands cite recent elections in Zimbabwe and Nigeria as examples. They were held in July 2018 and February 2019, respectively.
The election in Zimbabwe allegedly had consultants who helped elect Emmerson Mgangagwe. By the way, then the local opposition really raised a tantrum, which, however, is not surprising, because every country has the right to defend its interests.
As for Nigeria, there general elections ended relatively recently, so their echoes are still audible. They simply re-elected the current president of Nigeria, Muhammadu Bukhari, members of the Senate and deputies.
In South Africa, general elections will be held in May 2019, so they will write about "Moscow's interference" in the electoral processes in the south of the African continent a little later.
In total, the Dozhd correspondent knows about 20 names of experts involved in the elections, but none of them wanted to comment under their own names. In addition, there is the usual prohibition on the disclosure of information by the employer for election campaigns.
At the same time, it is only casually mentioned on Dozhd that political technologists from other countries are also present in Africa along with Russian colleagues: China, France, the USA. After all, these countries also have their own interests.
And just recently, March 13, 2019, edition
"Project"
published an entire investigation into the participation of Russian political strategists in the election process in Madagascar. Calling it the "Russian offensive in Africa" ​​or "Our Madagascar."