The daughter of Kazakhstan's Leader of the Nation Darig Nazarbayev will head the Senate of the Republic. The post of chairman of the upper house of parliament was vacated after Kassym-Zhomart Tokayev, who had previously occupied it, began to act as President, that is, from today. He also nominated her to his place.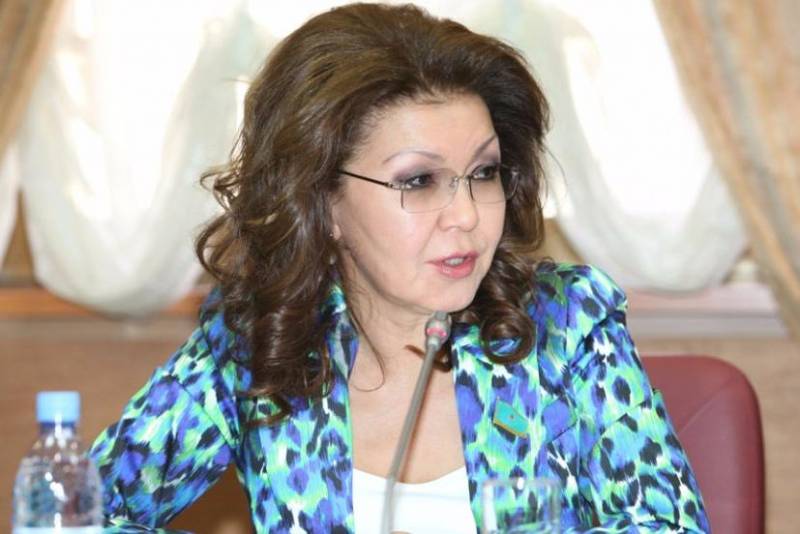 Earlier, Dariga Nazarbayeva served as head of the parliamentary committee on international relations, defense and security. A vote was taken, and as a result of the vote count, the daughter of the first Kazakhstani president won.
By the way, the whole family of Nursultan Abishevich is in action. About Dariga, the eldest daughter of the Great Elbasy, has already been mentioned. The average daughter of Dinara Kulibayeva owns controlling stakes in key enterprises of Kazakhstan. She is married to dollar billionaire Timur Kulibayev, who heads the People's Bank of Kazakhstan and the National Chamber of Entrepreneurs. The youngest daughter of Nursultan Nazarbayev Aliya also has great abilities. She is successfully engaged in film production. Last year, Aliya even became a laureate of the State Prize of Kazakhstan in the field of literature and art.
Father, Nursultan Abishevich, after leaving the post of the President of the Republic, retained a number of important public posts.